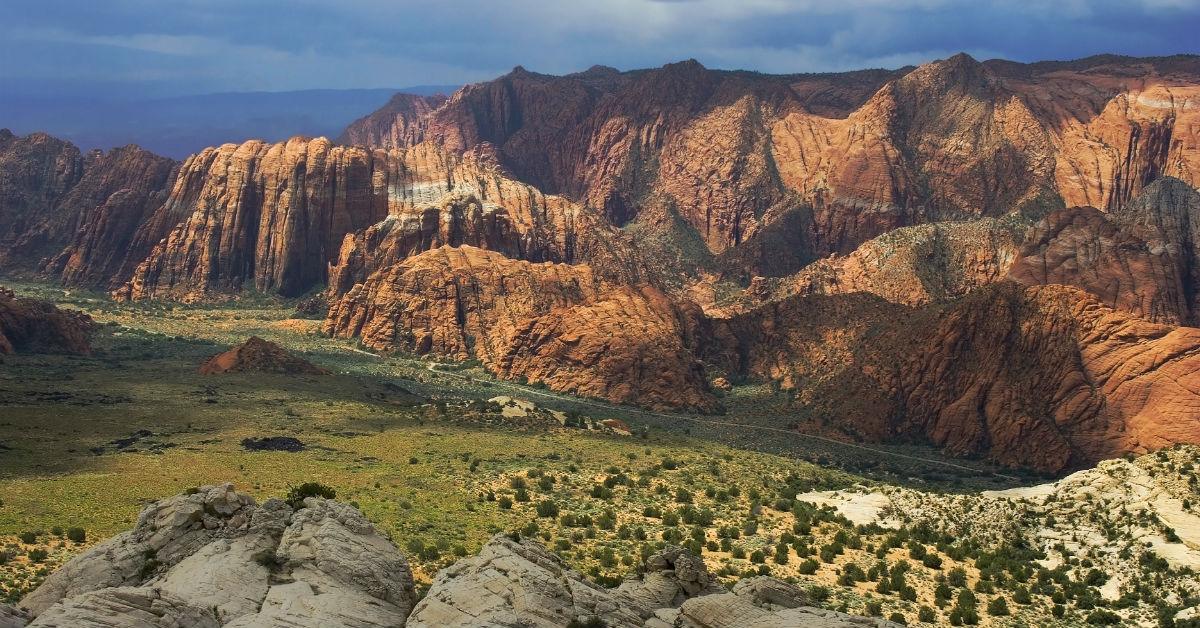 Southern Utah is known for its majestic red cliffs and stunning natural rock formations. From Cedar City to right here in St. George, we have some of the most amazing landscapes of anywhere in the world. So when it comes to using rock and masonry around your home or building, why not choose stone products that are local to the area you call home?
No Need to Look Further
Natural materials such as our famous red rock and various types of sandstone can enhance your property in a number of different ways. Travertine, flagstone, and slate are also beautiful natural stone materials that have a number of uses when it comes to both residential and commercial masonry projects.
Driveways, paths, and patios
Boulder landscape accents
Barbecues
Fire pits
Retaining walls
Block walls
Pool structures
Home and building exteriors
Water features
Planting beds
Other masonry construction
Stand Out – In a Good Way
Every homeowner or commercial developer wants to make their property stand out, but few would want it to stick out like a sore thumb or look out of place. Adding any masonry feature to your property can increase your overall value and curb appeal, as well as its functionality for living, working, and entertaining. But that doesn't mean you want your project to look strikingly different from its surroundings.
Enhancing your home or property with stone and rock that are native to our community brings a level of cohesiveness with neighboring homes and commercial structures that you can't get any other way. Your improvements can fit seamlessly with the gorgeous surroundings we are fortunate to look at every day.
Local Means Affordable
The whole point of a masonry project is to accent the beauty and functionality of your home or other building. When you choose materials that are local to St. George, you'll be using masonry products that are more accessible than those that must be brought in from other areas. Due to that accessibility, local materials are usually more affordable.
When it comes to masonry projects, there is nothing better than using local materials and local companies to complete the job. For your next landscape project, stone wall, fire pit, or patio, strive to go local first. Your local masonry contractor has an intimate knowledge and appreciation of local masonry materials. They can help you make your project more successful, more affordable, and in harmony with what makes our St. George community so great.