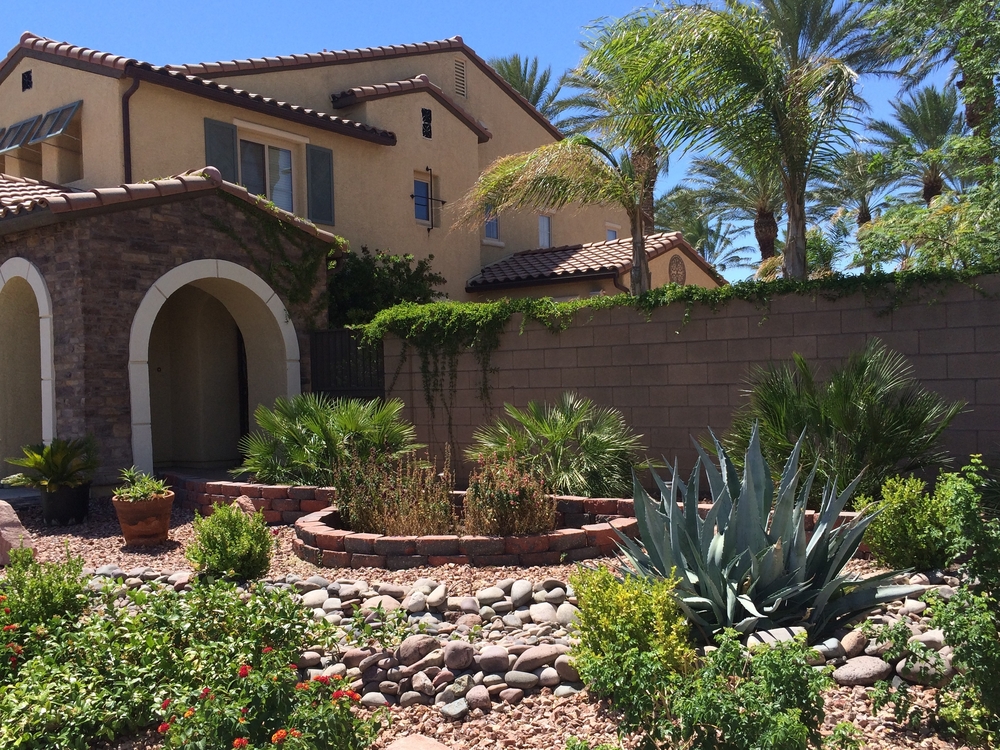 While St. George, UT, is a beautiful area to live, it can be tough to landscape your home if you aren't used to deserts. There's nothing sadder than buying a bunch of plants only to find out that they aren't suited to the hot, dry temperatures and soil of this area, and they all wilt away.
Rather than playing roulette with your landscape design efforts, here are nine landscaping ideas that work well in Southern Utah.
1. Brighten Up With Landscape Lighting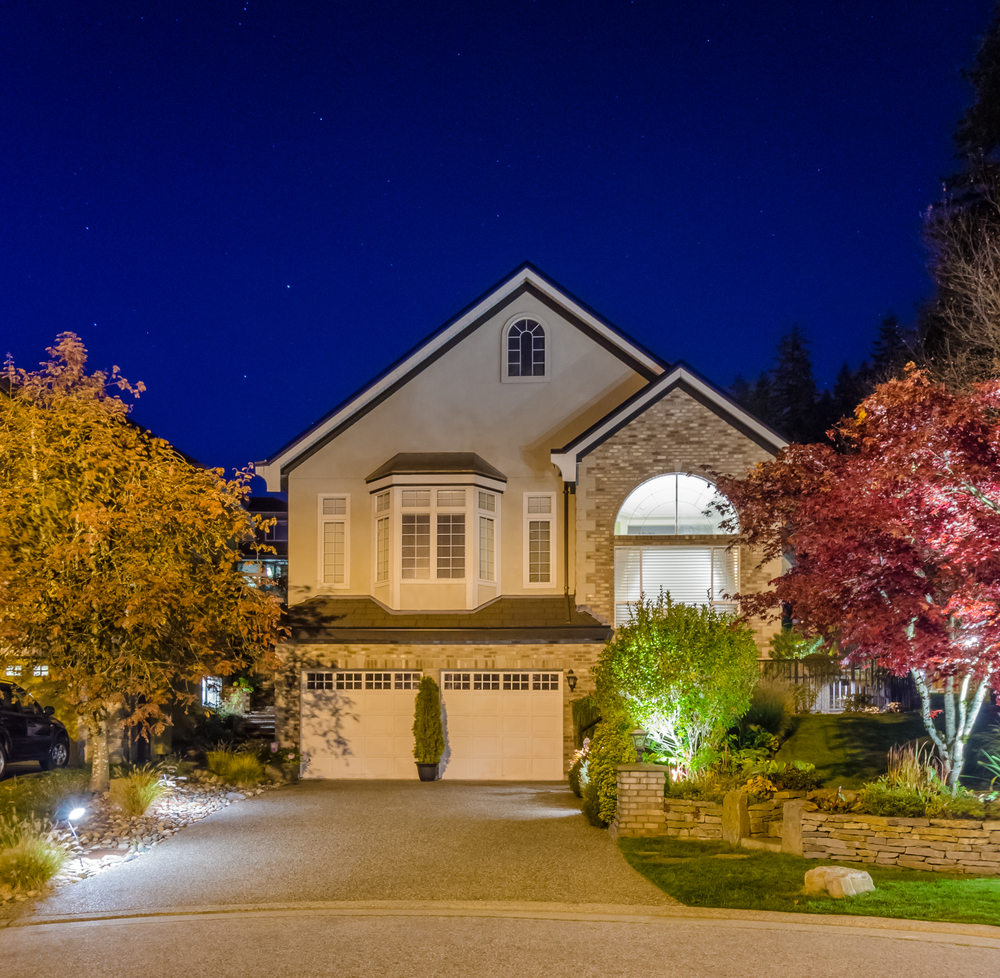 Bring new life to your landscaping by adding lighting to your yard. There are many ways types of landscape lighting, such as:
Adding lights to the eaves of your home.
Installing flat ground lights to reflect off of plants and features.
Solar pathway lighting, which comes in a variety of designs.
Feature lamp lighting to make a bold statement.
With these lights, you can add more visual interest to your home as well as increase the overall security, as there will be fewer dark areas in your yard.
2. Xeriscape With Desert-Hardy Plants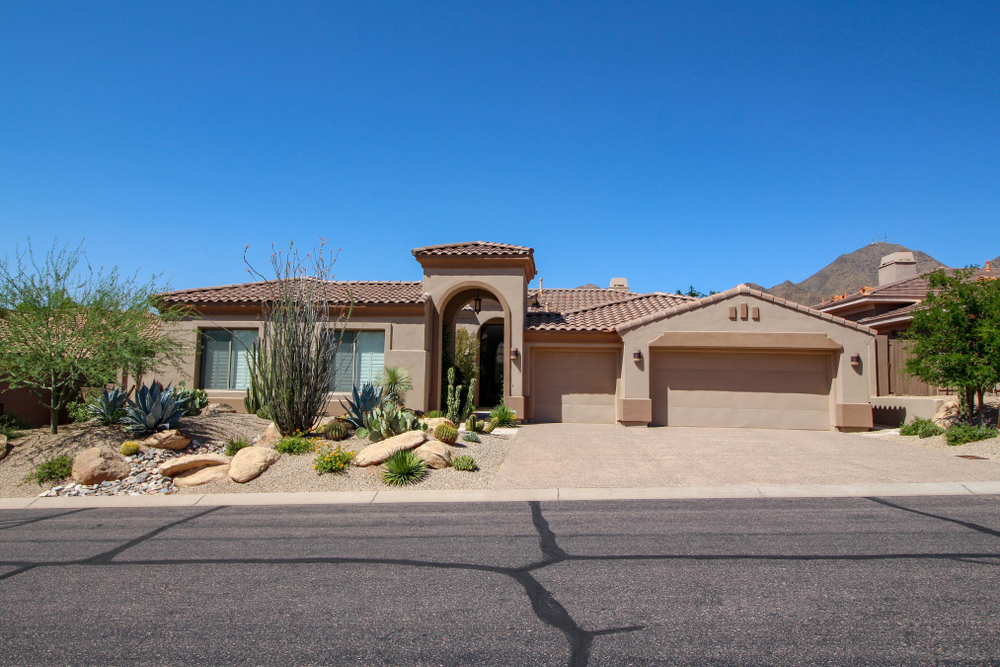 Instead of trying to make your St. George home into an English cottage with water-dependent vegetation, you may want to opt to xeriscape. With xeriscaping, you embrace the natural environment and choose plants and landscaping options like stones and boulders that complement the area around you.
With how stunning the St. George scenery is, it isn't a huge hardship to want to emulate the natural landscaping here. Using an interplay of different rock sizes, various types of cacti, palm trees, and other desert-hardy plants, you can sculpt a unique yard that will require minimal water and maintenance.
3. Play With Colors And Shapes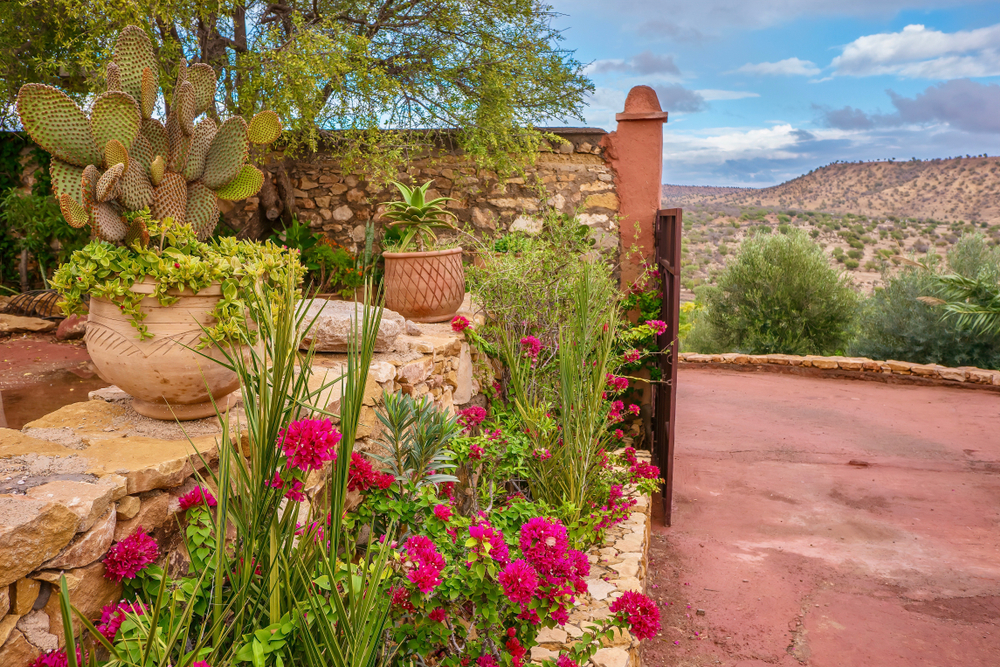 If you stick with desert-hardy plants, you may feel like your options are fairly similar in style. We recommend you check out our plant guide for ideas on plants that can thrive in Southern Utah. You may be surprised by the variety available.
From there, choose to mix and match the heights of your plants to help create visual contrast. Also, many of the plants on our plant guide put out flowers, which can do a lot to add more interest to your landscape design.
4. Add A Water Feature To Develop An Oasis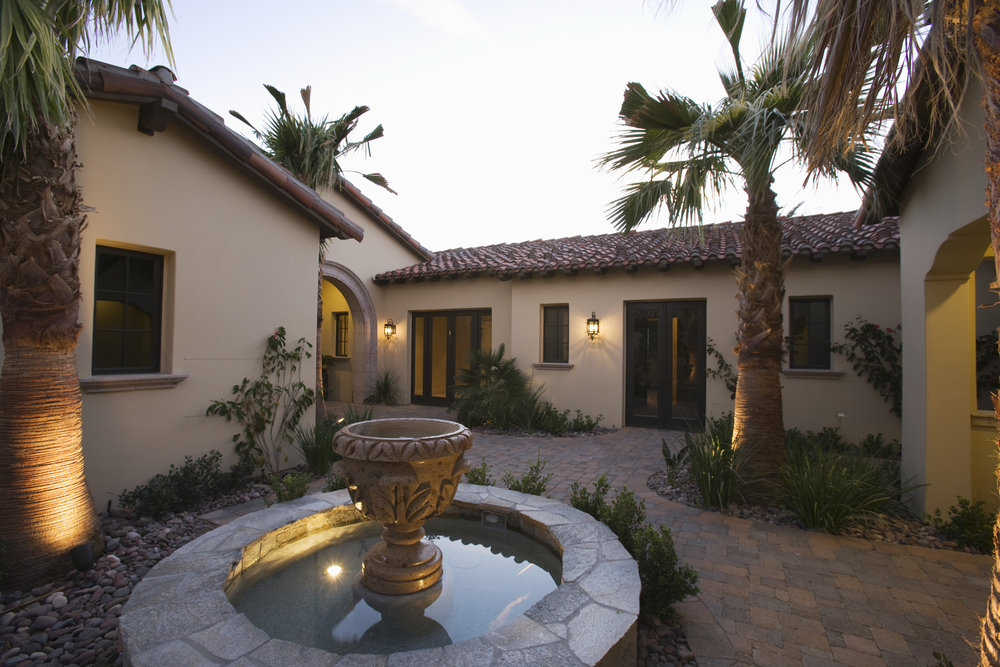 Embrace the desert landscape and use a water feature to create a little oasis in your landscaping. There are plenty of options when it comes to adding a water feature, from adding a standalone fountain that cycles water to a shallow pond.
Not only can you help boost the humidity in the area around your water feature, but you may be able to attract and enjoy more of the local wildlife with your landscaped oasis.
5. Create Pockets Of Plant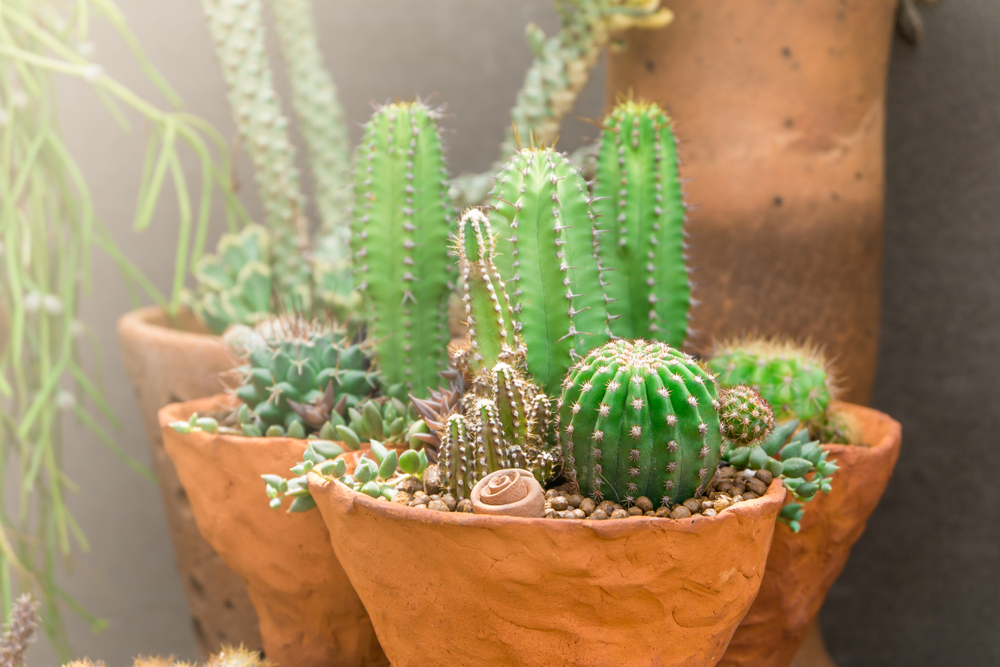 Creating a bucolic country landscaping can be highly expensive in terms of maintenance and water bills. However, you can create pockets of your ideal landscaping with clusters of plantings, like having mini gardens.
This type of landscaping design works well with both minimalist yards, xeriscaping, or yards that feature broad grassy lawns. The pockets of vibrant plants add interest to your landscaping while not making tons of extra work for you.
6. Have A New Lawn Installed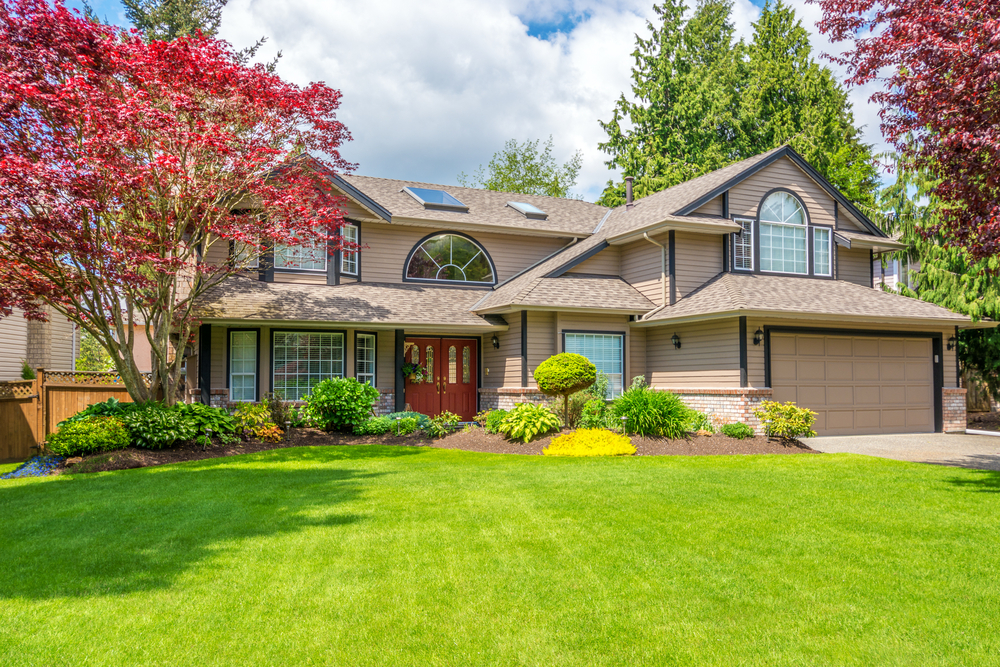 Trying to grow a lawn in St. George can be tough, especially if you don't have the right grass that can hold up under the high temperatures and low water. Here at Stonetree, we use a special hybrid fescue grass which has been designed to thrive in this climate.
With a healthy lawn, you can have a soft area you can enjoy throughout the year, which is especially important if there are children or grandchildren in the picture. Also, having a lawn around your home can help absorb the heat rather than reflecting it onto your home and heating up your house.
7. Maximize Space With Landscaped Tiers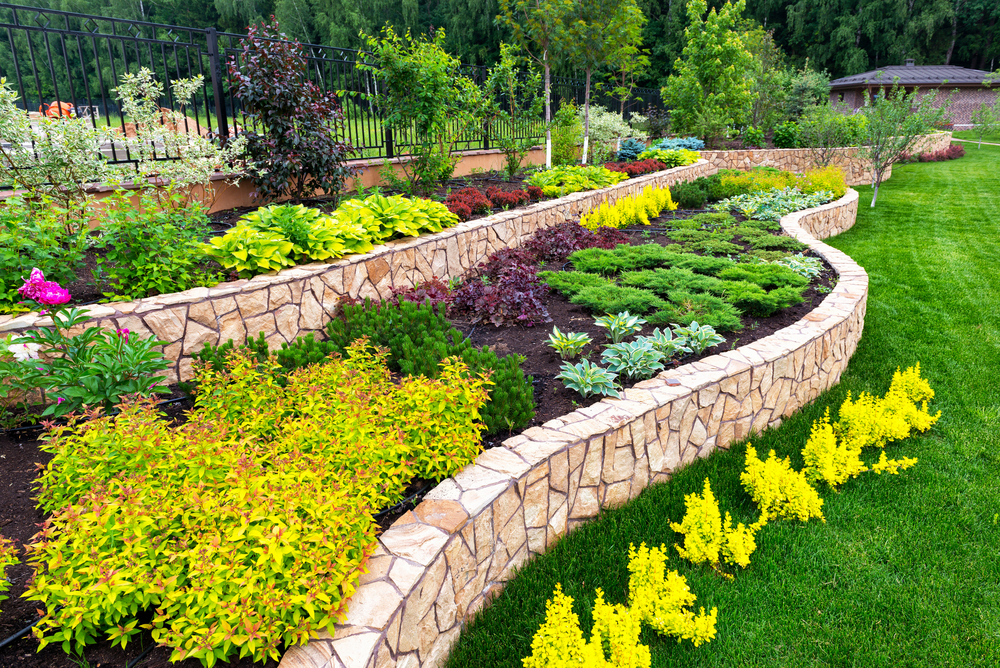 To add visual interest to a flat yard—or to increase your planting space—landscape tiers and raised planter beds are a great option. With these tiers, you can layer different plants from ground cover in a lower tier with taller plants in the highest beds.
The beds also can add visual interest, and you can coordinate the material you use with the type of landscape design you are trying to achieve. Some planter bed materials you may want to use are:
Concrete retaining wall beds
Brick planter bed
Wooden tiers
Gabion retaining beds
8. Establish Covered Outdoor Areas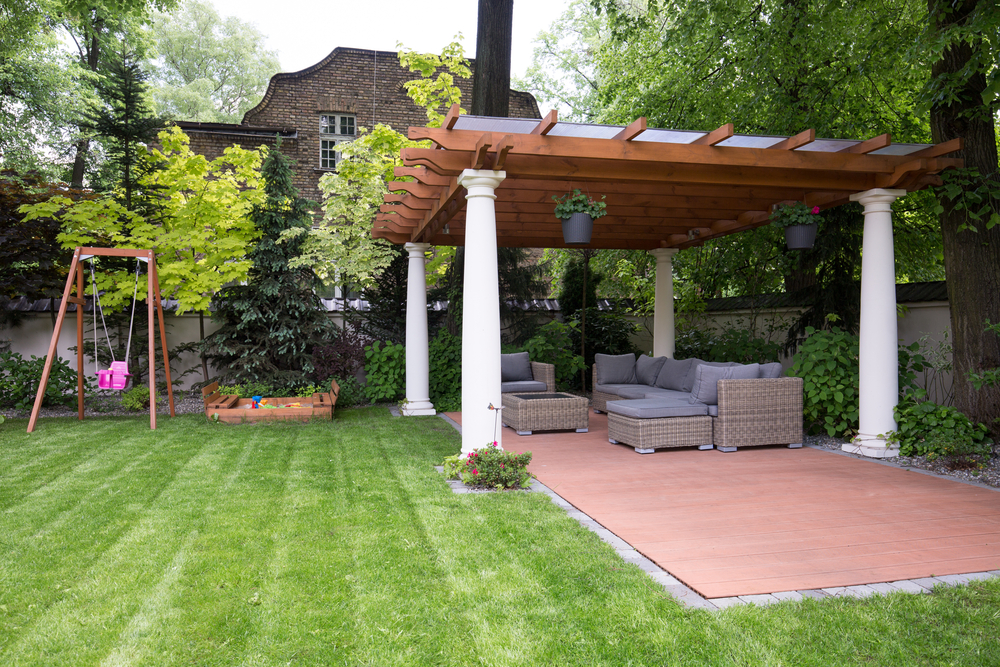 For at least three months out of the year, temperatures in St. George reach over 100 degrees on a regular basis. Even in the "cooler" months, many of these months will stay reliably in the 80-90+ degree range. With this much heat, enjoying your landscaping can be tough.
By adding covered areas to your landscaping, you can increase your enjoyment of your outside spaces and have comfortable areas to entertain family and friends.
9. Consider Garden Art Pieces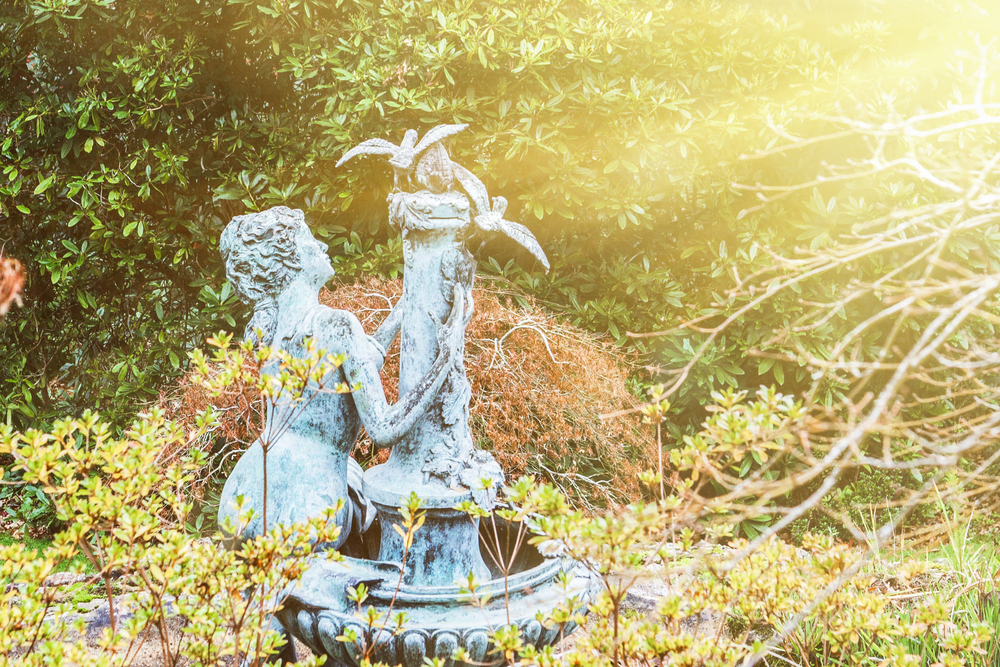 Sometimes, all you need to do to pull together a landscaping design is a little bit of art. There is a wide variety of landscaping art you can add to your landscaping. Some ideas you may want to investigate are:
Mosaic designs in the hardscaping
Statuary and figurines
Fountains with or without water
Sculptural artwork
If you would like expert help in revitalizing your landscaping, contact Stonetree, your local landscaping specialists. We have worked on a wide variety of residential and commercial landscaping projects and can help you bring your landscape design ideas to life.