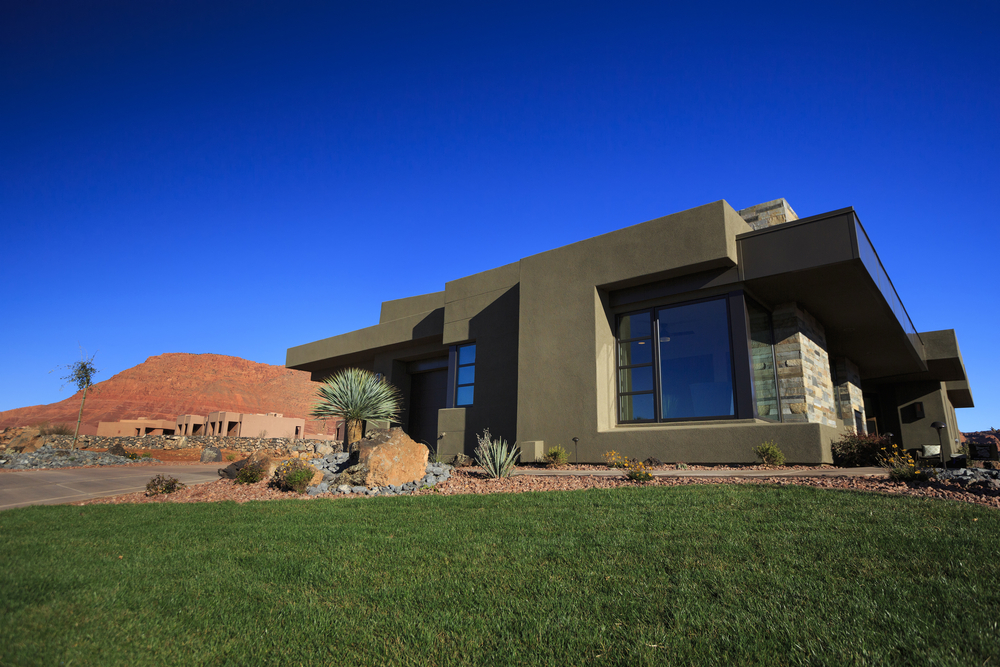 July marks the start of one of the two hottest months in Southern Utah, and that heat can be tough on any landscaping, even xeriscaped yards. To help you protect your landscaping and keep it healthy throughout this high-heat month, Stonetree's landscaping experts are here with your July landscaping tips.
Time For Lawn Treatments
Early July is when you will want to do your second grub control treatment. That way, if any unhatched grubs were missed by the April grub treatment, this treatment should kill the rest of the remaining grubs.
Along with your grub control treatment, you will also want to treat your lawn with fungicide. As the summer nights remain warm, almost hot, if there is any dampness remaining in the ground or on your yard, the lawn-killing fungus can develop. And when it comes to fungus, the best you can do is stop the spread and replace the damaged area, as it will never spring back from the fungal infection.
Prep Your Landscaping For Fireworks
In July, there are at least two holidays—Independence Day on the 4th and Pioneer Day on the 24th—where your landscaping may be at-risk from stray fireworks. While we don't normally advise you to water your lawn near dusk, the night of these two holidays are the few times we would recommend it.
Now, you don't need to drench your lawn. But a half-hour before night falls, you may want to lightly water your lawn and lightly spray down your trees and bushes. With this light coating of water, a stray firework shouldn't be able to cause much damage.
Also, if you plan on hosting summer BBQs or bonfires at your home, be sure that you stick to your regular watering schedule. That way, your lawn can stand up to a good deal of foot traffic and won't end up yellow and wilted.
Keep An Eye On Delicate Flowerbeds
Temperatures tend to reach 100 degrees and a bit above during July, and this level of heat can be incredibly hard on delicate flowerbeds. You should keep an eye on your flowerbeds and check for signs of heat damage such as yellowed leaves, drooping flower heads, and browning.
If there are signs that your flowerbeds are suffering from the heat, you may want to water them deeply a few times a week. Doing this early in the day can help protect your flowers throughout the heat of the day and allow them to dry by evening so that no fungus takes root among the beds.
Shore Up Worn-Down Areas Of Landscaping
Early summer mornings are an ideal time to start taking care of areas of your landscaping that have become worn-down by the winter and spring rains.
While the rains are needed, they can wear down your beds and the soil around your trees and bushes. It may have also weakened the mortar on your retaining wall and allowed weeds to spring up between decorative flagstones.
If you need assistance in reshaping your landscaping, repairing any of your hardscaping, or tackling a new landscape design, contact us. We are ready to help you care for your landscaping and elevate it to its highest potential.