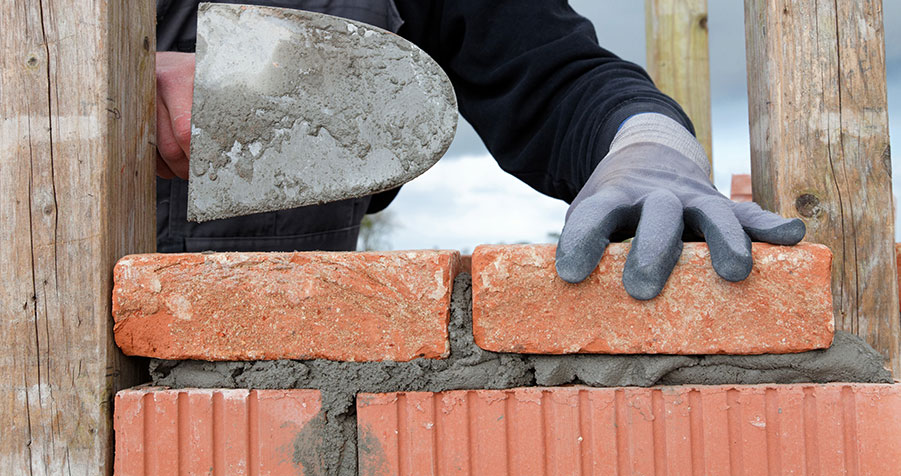 Masonry has long since been a crucial design option for those who want to add real value to their home. It does more than improve the overall look of the outside of the house. It provides a functional addition that is as practical as it is attractive.
But adding masonry to the outside of your home is a massive undertaking. Many people worry about the cost, time and effort it will take to work out all the details. In the end, you should consider any masonry work an investment, just like changes and additions made to the inside of your home. Whatever you spend, both in time and effort, will be rewarded in the long term as you add value to your house.
Then you have the comfort element. There is nothing quite as satisfying as looking out over your yard into your garden, and seeing those gorgeous enhancement. You can be proud to bring people to your house, even if they are only standing outside.
Here are some things you should know before you get started on adding masonry to your home.
The Right Features For Your Home
When finding the right kind of masonry for your home, it is helpful to know the common features that many people choose. Some of those options include:
Stone Walls – These are walls made of individual pieces of stone that have been fashioned together, sometimes onto a structure underneath. It gives a nice, natural look to a wall, and many choose it instead of a wooden or metal fence.
Brick Walls – Brick walls are more traditional looking features. They are made by laying each brick one by one, and provides a very strong structure that will last for generations. The bricks themselves can be chosen for different reasons, such as color. Some people will choose to make their own brick wall, though it is best to find a professional bricklayer.
Block Walls – Block walls are usually made of stacked blocks made of stone, cement, or other materials. They are more commonly found around commercial structures, but can be fashioned with multiple designs to make them perfect for a residential home, as well.
Paving and Paths – Paving or stones can be laid to create a path through a garden, around a house, across a yard, or down the driveway. There are many amazing options for beautifully designed paving for your home, both simple and intricate.
Grills and Outdoor Pits – If you are a master griller, or you just love the idea of a nice outdoor fire on a chilly evening with your friends and family, a pit or grill is an awesome addition to your yard. Using masonry a long lasting, durable and safe grill or pit can be made.
Patios and Stairways – A solid patio is the perfect place to sit on a swing and watch the stars. And you need a good set of stairs to get up there. You can use stone or brick for either, and so avoid the risks for wood rot and weather induced problems that can devalue your addition almost immediately after installing it.
What We Have To Offer
For almost ten years we have been offering our customers the very best in landscaping, masonry work, excavation, and pool design. We are fully licensed and insured, with an extensive portfolio of completed works by happy clients that love our services. Our Masonry division has completed quality masonry projects throughout Southern Utah during that time. STONETREE Masonry specializes in:
Commercial & residential block walls
Stone masonry construction
Pavers for Driveways, Stairs,Patios and Walkways
Precast Concrete
Flagstone Patio and Steps
Gas Fire Pits or Barbecue's
We have on-site designers to assist with product and style suggestions. They can work with you to create the perfect plan to meet (and surpass) your expectations. Our knowable team at STONETREE Masonry consists of people who have been in the construction industry for over 20 years. We are passionate about what we do, and are confident customers will appreciate our selection of products, and the invaluable design expertise we offer.
We are here to help you get the exterior of your dreams. Find out more about improvements you can make to your home at Stone Tree Landscaping.