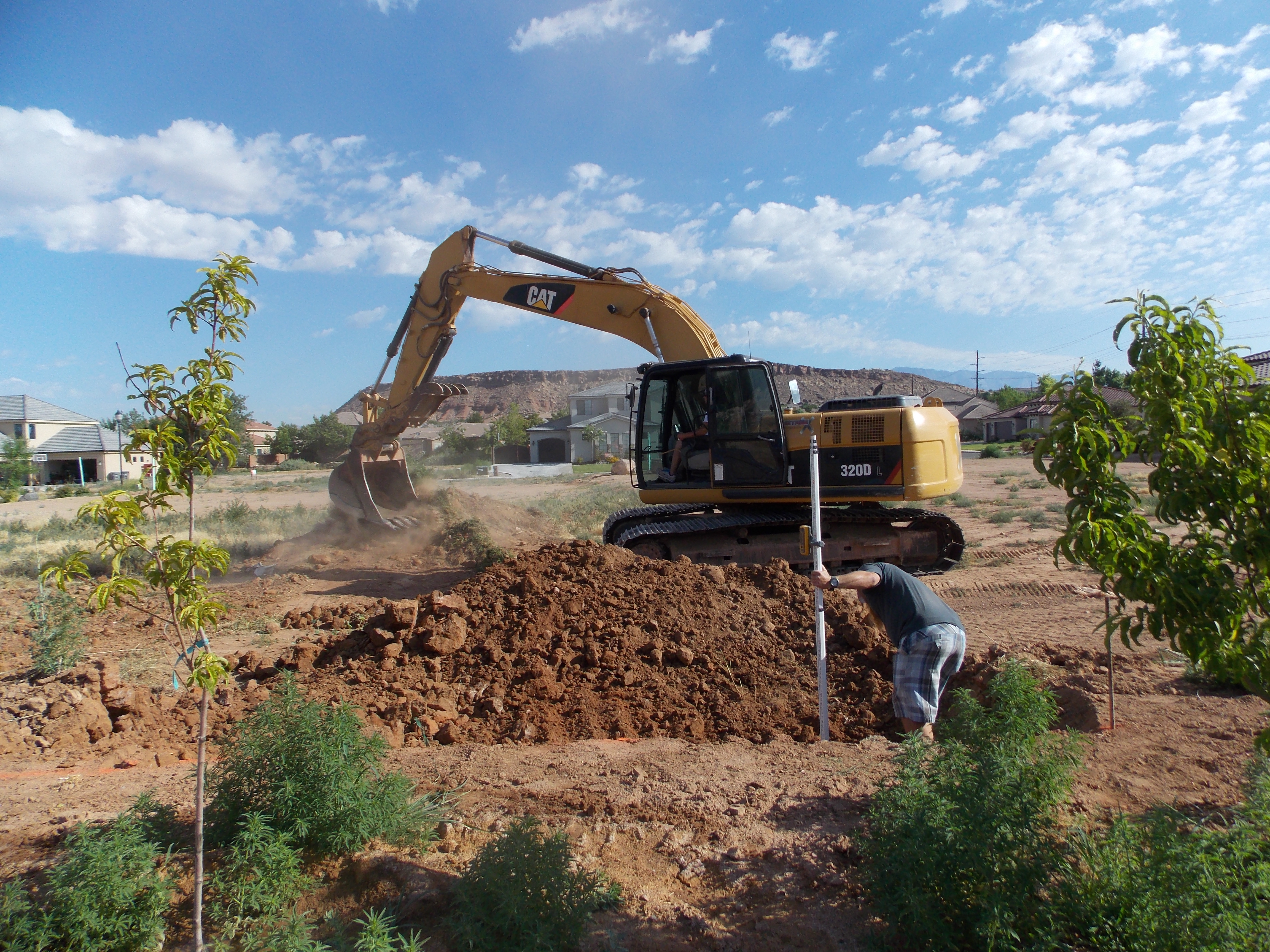 So you are wanting to improve the look of your home's exterior and you had decided to begin by excavating one of the areas of your yard. It is a good choice! Whether you are planning on putting in a koi pond, changing from grass to stone to save on water/upkeep, put in new sod or anything else, excavating is an excellent first step to making your yard look beautiful and giving you the exterior your want.
Unfortunately it isn't as simple as just grabbing some shovels and a wheelbarrow over a weekend. You and your buddies can't excavate your yard, at least not safely. Excavation is actually a very involved process that can have a number of pitfalls for those who aren't properly trained.
What Is Excavation, Really?
Some people believe that excavation in landscaping is just moving rocks, dirt or sod from one place to another to pave the way for renovations. That isn't the case, however. It requires testing, monitoring, checking for complications and the safe use of equipment that can be risky for laymen. Without proper surveying and clearance you could end up with a big problem.
What Dangers are Involved with Excavation?
Any number of things can go wrong when you excavate your own yard. You could go over an animal hole you didn't know was there. You could hit a sprinkler system. You might hit a pipe or sewer line, which can not only come with personal costs to fix or replace but also fines from the city. There could be hard clay or other difficult to break materials that require special tools to deal with. The tools you use may go too deep and ruin the earth for good.
Why Is It Worth The Cost To Hire Professionals?
The above examples should show you why it is so important to hire professionals who know how to properly excavate. While the price tag may seem steep when you first get an estimate (excavation can run anywhere from $150 to several thousands of dollars, depending on the difficulty and size of the yard), it is a lot less than you will probably end up paying if you do it yourself. Just imagine paying for the initial tools, then having to pay the cost of repairing damage, then hiring someone to do it right, anyway!
Find out more about this and other landscaping topics at Stonetree STG.