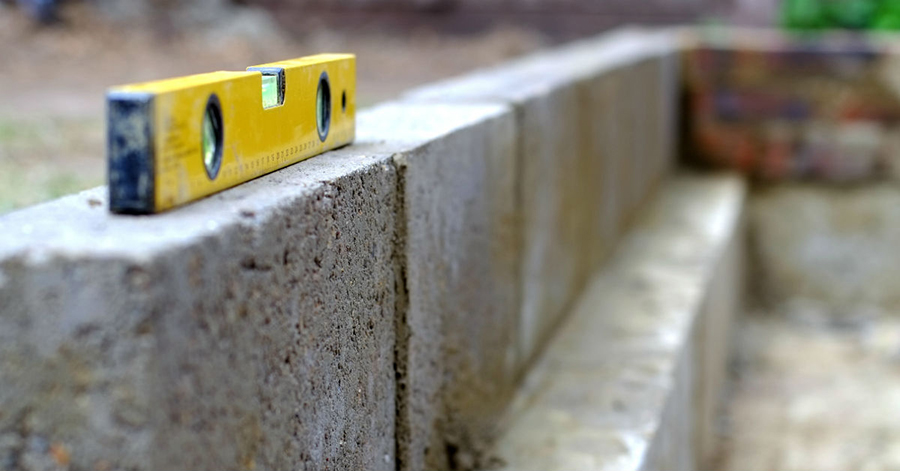 A block wall can have a lasting impact, whether it's used to divide your property from that of your neighbors, serve as the foundation for your home, stave off erosion or beautify your yard.
Block walls are sometimes made using brick and more commonly using concrete blocks. The latter material is generally preferred in southern Utah as it can stand up to the punishing summer heat.
As tough as these materials are, they're not immune to damage. Your block wall can face problems ranging from the cosmetic, such as lime stains, to a catastrophic loss of stability.
Water And Weather Can Wreak Havoc On Your Block Walls
One of the major causes of block wall damage is water seepage, condensation, and flood. Water can cause unhealthy mold growth or damage any surface coating a block wall may have, such as paint, plaster or stucco. It can also threaten the integrity of the mortar, causing cracks or crumbling with a resulting shifting of concrete blocks.
If temperatures drop low enough, water can do even more damage. When water freezes it expands by 9 percent, enough to cause pressure in concrete. With enough repetitions of a freeze-thaw cycle, concrete blocks can expand, crack or crumble.
Other culprits that can compromise your block walls include:
Time
Invasive tree root growth
Earth pressure
An accident, such as a tree falling or someone driving into a wall
A Contractor Can Repair or Rebuild Your Masonry
Okay, you've noticed some damage to your block wall, either subtle or major. It can be a worrisome occurrence, leaving homeowners with the feeling their house is literally crumbling to the ground.
Really though, you don't need to stress.
A good contractor, such as those at Stone Tree in St. George, can take the guesswork out of any masonry issues. They can determine whether your block wall can be repaired—with potential fixes including reapplying mortar or addressing leaks—or if it needs a complete rebuild.
A Contractor Can Improve the Safety of Your Home
Many people opt to go with a contractor rather than the DIY route when it comes to repairing damaged block walls.
This isn't just because professional masonry generally looks better. A contractor can make sure your masonry is up to snuff and up to code, saving you worry about safety and liability issues as well as a whole lot of time.
A Contractor Can Stave Off Future Problems
An expert contractor can also help you ward off future block wall damage, applying a water-repellent coating when appropriate and pointing out any vegetation like trees and climbing vines that may be poised to damage your masonry.
A Contractor Can Upgrade Your Masonry
There's a common saying among people striving to see the bright side of life. Crisis and opportunity are one and the same.
With this in mind, you might want to use your block wall damage as the inspiration to upgrade your landscaping.
Your contractor can improve the look of existing block walls with materials like faux-stone veneers or replace your old block walls with new ones built from gorgeous materials like travertine, flagstone or slate. This kind of facelift is an easy way to add sophistication to your environment.
While they're addressing your block wall issues, your contractor can also collaborate with you to undertake landscape-beautifying projects. This includes features like walkways, planters, seating, fire pits, barbecues and patios.
So if you notice block wall damage, don't let worry overtake you. Instead, keep calm and call a contractor. They can work with you to make sure your home is better than ever.