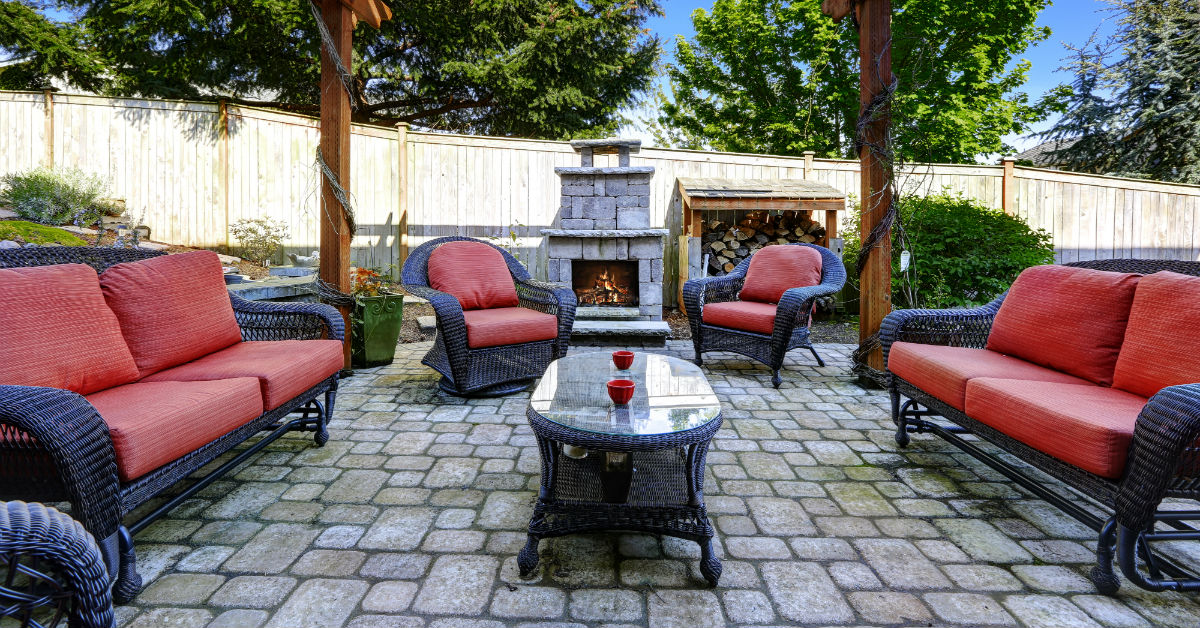 Since St. George enjoys over 300 days of sunshine, it only makes sense to utilize some of that sun. What better way to do so than to create an inviting outdoor patio? From casual barbecues to backyard parties, your patio can become the best hosting spot in your neighborhood if you know how to tailor the space.
Stone Patios Create Safer Cooking Spaces
Safety is an important consideration when it comes to entertaining outdoors. You can feel more comfortable firing up your grill for a cookout if you know it is safely placed on a stone patio laid by professionals.
Stone also weathers better over the years. Let others have their splinter-filled wooden decks and stick with stone for your outdoor space.
Design Cozy Outdoor Spots
Even with our many sunshine-filled days, an unexpected evening chill can ruin an outdoor party. A simple way to alleviate this problem is to add a fire pit to your patio space. There are many options when it comes to adding a warm place to your outdoor patio:
Wood-burning – While burning wood can be a homey touch to a backyard gathering, it can also be dangerous. Flying embers can strike people, grass and other things you would prefer it doesn't. If you want to use a wood-burning fire pit, be sure there are 3 square feet of stone surrounding the pit.
Gel – It burns clean and near smokeless, but burning gel is more for decoration than warmth.
Propane – While propane can be expensive, it is a great way to add light and warmth to any outdoor occasion. Food cooked over propane may taste different than food cooked over wood, but overall, propane is a great option for fire pit fuel.
Natural gas – If you can have a line run to your fire pit, natural gas is an excellent fuel like propane. Yet unlike propane, natural gas won't run out mid-party, which puts this type of fuel ahead of propane as a fire pit fuel.
These fire pits can be made out of a variety of materials but we recommend stone for the best results. The stone will retain heat better than metal and won't scald the unwary person who accidentally brushes against the fire pit.
Decorate To Suit Your Tastes
When it comes to your outdoor patio, the main thing you should do to tailor it for entertainment is to decorate it to suit your tastes. While there will always be magazines and Pinterest boards telling you how your home's spaces should be decorated, you should design it to make yourself happy.
Not only will it make your outdoor space a place you are comfortable in but it can also be a conversation starter! Maybe you want to add a custom mosaic to your patio or decorate seasonally. Whatever you do, make your outdoor areas somewhere you will be happy to be in for years to come.