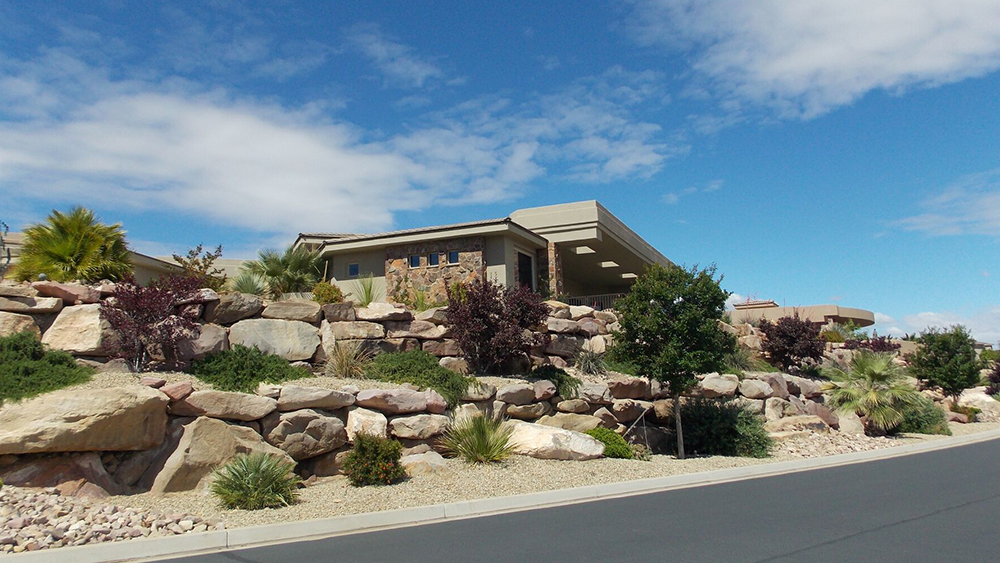 The yard surrounding your home will make an impression on your visitors. Whether those visitors are family and friends, or potential homebuyers, you want that first impression of the outside of your home to be a positive one.
But it can be incredibly time-consuming for you to transform your property. Not to mention many people make expensive mistakes when engaging in do-it-yourself projects. Instead of dealing with the issues surrounding DIY yard projects, Stonetree is here as a licensed and insured company of landscape and masonry specialists to help you transform your outdoor spaces.
Have Your Lawn Installed Right The First Time
While plenty of our clients come to us instead of ever trying to install their lawn on their own, we've had some come in after several failed attempts. From improperly seeding their yard to their sod dying mysteriously, these clients come to us expressing a wish that they had come to the experts from the start.
Some of the major benefits of working with Stonetree are:
Expert customization – Every project is unique with different variables to consider. Our landscapers will survey your land, take precise measurements, and make a note of any special considerations you may have when it comes to your lawn. We can also advise you on which plants would compliment your yard best, and install these plants as part of your landscaping project.
Time-saving – When attempting to DIY landscaping, you cannot dedicate all your time to the project as you have work and other considerations. Our landscape specialists have years of experience and can focus all their attention on your landscaping to complete the project faster than you could on your own.
Licensed employees – We hold our team up to high standards. As Stonetree is a licensed landscaping company, we have chosen to employ only the best.
Work insured – Never feel unsatisfied with work done by Stonetree. Our work is fully insured, so no project is considered complete until you are happy with how your landscaping turned out.
Add Unique Touches Of Masonry
Landscaping the living aspects of your outdoor spaces is not the only thing Stonetree can offer you. Whether you need help with yard excavation or want to add some masonry to your outdoor spaces, we are the people for the job.
Some of our masonry-related services are:
Walkways
Retaining walls
Decorative masonry
Excavation
Stone fire pits
Feel free to contact us and tell us about any project you are considering for your landscaping. We are a versatile company and enjoy new challenges. So call today and see how great your outdoor spaces can really be!