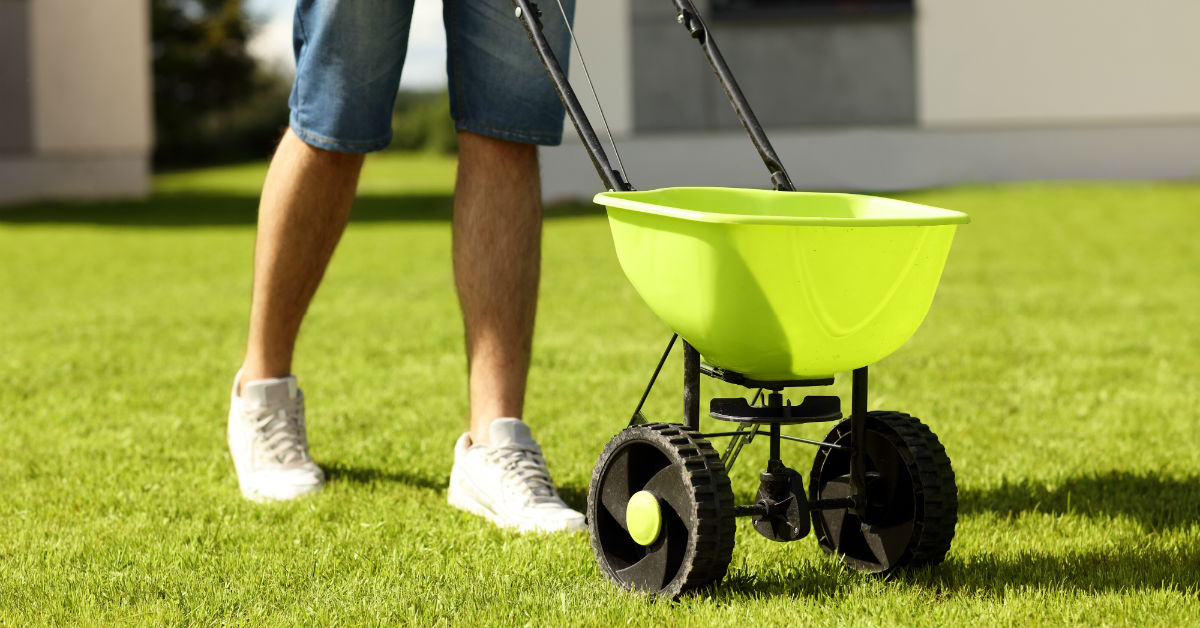 Lawn care in the month of February in St George, Utah, isn't like much of the rest of the United States. Our lawns usually aren't buried under a layer of snow and our daytime temperatures are already rising to the high 60s-low 70s with nighttime temps in the high 30s-mid 40s. Because things start to heat up early here, your lawn care experts are here to tell you it's time to fertilize and water your lawn again.
Fertilizing Your Lawn In St George, Utah
We often recommend either Star Nursery fertilizer or IFA fertilizer for fertilizing your lawn. To help your lawn come back healthy and lush, we like to recommend IFA's crabgrass and spurge preventer turf fertilizer, which will have this set of numbers on the bag: 23-3-8.
This balance will help your lawn return to its vibrant green hue and remain disease resistant while not encouraging weed root development. To apply the fertilizer evenly to your yard so it can be treated consistently, you should use a fertilizer spreader.
Plants To Water in February
Unlike last month, February marks when you should begin to water your lawn and water your trees and bushes more. Our watering recommendations are:
Lawn – Your lawn will only need once a week watering this month and only for about 5 minutes. It is best if you water once the sun is up, some time between 9 am – 11 am.
Trees and bushes – The trees and bushes in your landscaping will only require once a week watering as well but the duration should be 30 minutes long to reach ideal saturation. Like your lawn, it would be best to water them some time between 9 am -11 am.
Repairing Winter Damages To Your Landscaping
Winter can be tough on your landscaping. Sometimes not all your plants will make it through the winter despite your best efforts, and your annuals will have to be replanted regardless of care. Even your masonry may be damaged by cold weather conditions, such as cracking pathways and decorative stone.
Stonetree is a full-service landscaping company. Whether you are looking to redesign your landscaping, excavate an area, build a block wall, lay decorative masonry, and more, our team of landscaping experts can help you achieve your dream yard. Contact us today, and start making your ideal landscaping a reality.