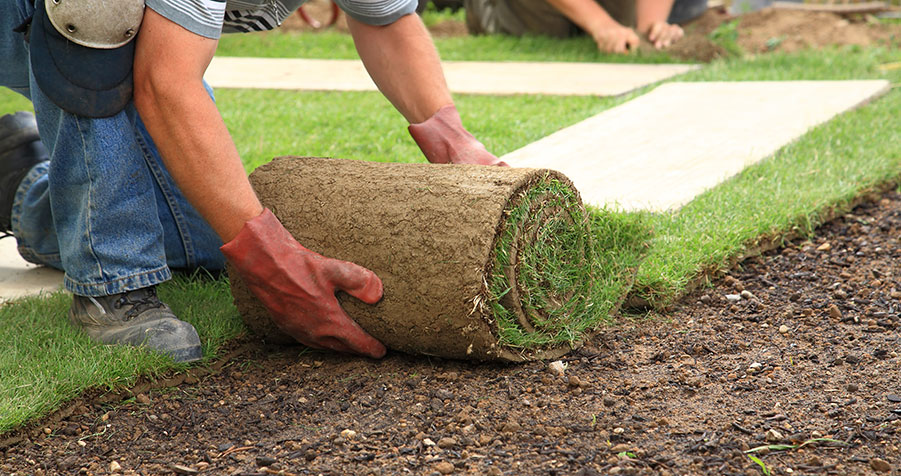 The climate of Southern Utah is a unique one. The dry air, the red rocks, and the lack of vegetation means landscaping is a different process than what you would would find in sister cities up North. St. George has a certain aesthetic, and we are here to help you reach and maintain it.
Why a Good Landscaping Service Is Worth Their Weight In Gold
Just imagine the possibilities when it comes to improving the outside of your home. Expertly crafted stonework along the borders of your walkway. Gorgeous red rock collections enhancing, while blending into the surrounding area. Fountains to add a bit of cool water to the heat of the day. Want to add a touch of green? No problem! We know the best options for grass that grows even on the hottest days, without using a lake's worth of water to maintain it.
A good landscaper can completely transform the outside of your house. Not only will it look better, but it can potentially lead to an increase in home value. All without you having to make the improvements yourself…let us toil in the sun for you!
Landscaping Improvements That Can Increase House Value
When it comes to improving the value on your home through landscaping services, there are some enhancements that are better equipped than others. These are some of the best tips for adding a couple of zeros to your asking price:
Plant Trees and Vegetation
The type of trees you plant will be dependent on the climate. But there are a number of species that are ideal for the dry heat of Southern Utah, especially tropical trees common in the region. Planting a few in your yard can really bring out the natural beauty of your properly.
Other plants, such as shrubs, flowers, and even cactuses can also be a great addition around the siding of your home. A well designed collection of vegetation will make your home pop, and may even add value to your neighbor's property. Talk about an effective landscaping choice!
Add a Wall or Fence
Fencing has several benefits that make it an optimal choice for home value improvements. Not only do they provide an attractive look, but the privacy and security offered is perfect for any family.
Whether it is a wooden privacy fence, a small border, or a rock wall or layered build towards the house, it is a quick way to increase value without breaking the bank.
Match The Environment
St George has a very specific environment, one that is immediately recognizable by even those who don't live there. Hot, dry air, beautiful red rocks, and and arches…they are just some of the features that make Southern Utah so unique.
When improving your exterior, you can make several additions that match the environment and take advantage of that unique beauty. Include large, red boulders in front of the house. Get rid of any grass, and instead install paving stones. Use what you see around you to make your home a part of the scenery.
Get Yourself a Swimming or Wading Pool
One of the primary drawbacks of Southern Utah for many is the heat. With temperatures commonly reaching as much as 115 F, it isn't hard to see why relief from that heat might be a selling point for home buyers.
Installing a swimming or wading pool is a quick and effective way to add value to your property. It is also a worthwhile investment for your family, who can enjoy the year round sunny weather St George offers its residents.
Why Should You Hire Us
You may be wondering why you should hire us to do the work for you, rather than doing it yourself. It is simple: Stonetree has the experience to make the best possible improvements to your home. St George is a desert, and the environment can be harsh and unforgiving. Slugging through the heat can be a dangerous prospect for those who are unused to the conditions, and mistakes could add hours to each task.
At Stonetree, we know how to quickly and efficiently add each of the improvements above, and many more. We understand the unique challenges that go into maintaining an exterior in St George. We can make the process easy for you, while you sit back and relax in your air conditioned home. We promise professional quality landscaping that you can trust.
Contact us for more ideas on how to improve your home through landscaping services.