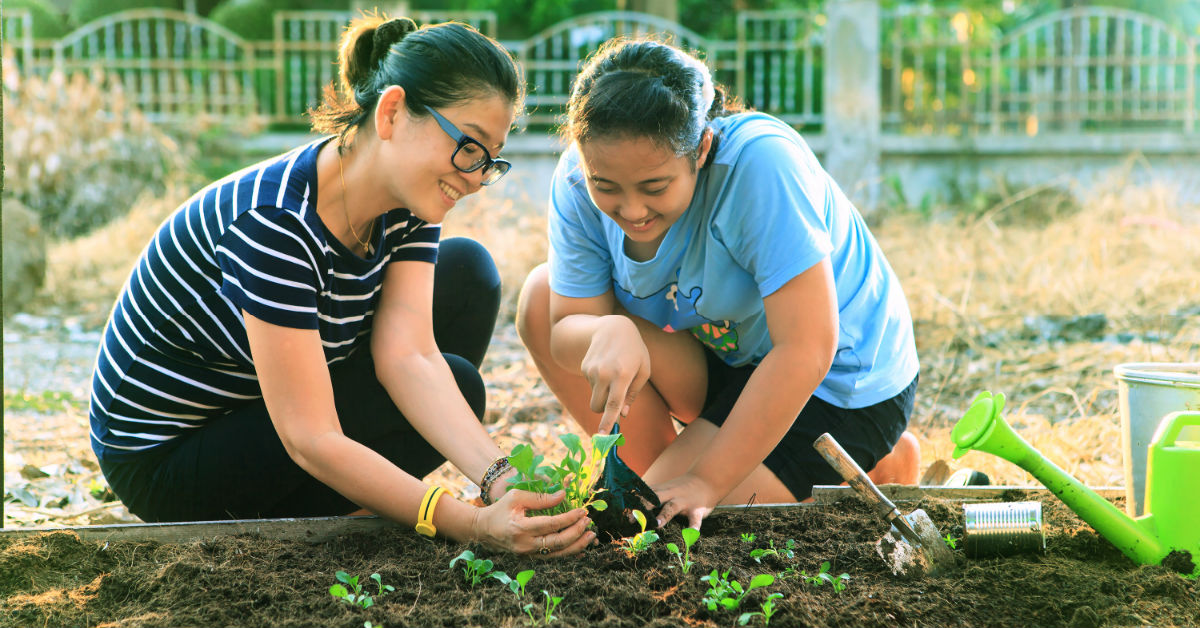 Southern Utah may still be experiencing three-digit temperatures. With kids starting school and stores stocking Halloween decor, however, there's no doubt fall is on its way.
For gardeners or homeowners working with landscapers, August in St. George is time to find a balance—acknowledging the approaching autumn while keeping the heat in mind. After all, no one wants to invest in a bunch of plants, only to have them wither in the heat.
August Starts The Fall Veggie Planting Season
For those of you who have a vegetable patch, it's time to start planting fall cole crops (broccoli, Brussels sprouts, cauliflower and cabbage) as well as lettuce and spinach.
If you're starting your plants from seed before mid-August, it's best to do so inside so your sprouting plants can survive the heat of these late-summer dog days. You can plant transplant seedlings right into your garden now. Aim to transplant fledgling cole crops by August 18 and to get lettuce and spinach seedlings into the ground by the end of the month.
You can also sew some seeds directly into your garden this month, including beans (plant through August 13); peas (through August 28); carrots, chard, garlic, mustard radishes and spinach (through September 27). To learn more about when to plant vegetables in the St. George area, visit the website for the National Gardening Association.
Actress Audrey Hepburn once said, "To plant a garden is to believe in tomorrow." If you're similarly optimistic and have time and a green thumb, try planting some flowers, ground cover or vegetables on your own this month.
Southern Utah Perennial Favorites
If you plan on planting flowers this August, heat and drought-tolerant perennials are a natural regional fit. They're a great option when you're on a budget because unlike annuals, perennials don't have to be replaced from season to season. Instead they return year after year, gaining in size and vibrancy.
Perennial flowers that are both hardy and beautiful include
Blanket Flower (yellow, orange and red blooms lasting through first frost)
Blackfoot Daisy (white blooms lasting through November)
Gaura (white, pink or red blooms lasting through the first frost)
Hummingbird Mint (white, pink, yellow or red blooms lasting through the first frost)
Yarrow (yellow, white, red or pink blooms lasting through October)
Warm Weather Ground Cover Landscaping
Few things can make a bigger impact on your garden than the introduction of ground cover. These low-growing plants are known for spreading and, with time and care, can come to cover quite a bit of square footage.
The most popular ground cover varieties are perennials or evergreens that look good year-round. They feature attractive foliage amplified by vibrant color wattage during the bloom period.
Heat and drought-tolerant ground cover options that work well in southern Utah include
Bush Morning Glory (evergreen with white blooms in spring and summer)
Ice Plant (perennial with yellow blooms from May to June)
Centennial Broom (evergreen)
If you prefer that someone else helps guide the beautification of your landscape, consult with our landscaping experts at Stonetree Landscaping in St. George, Utah.