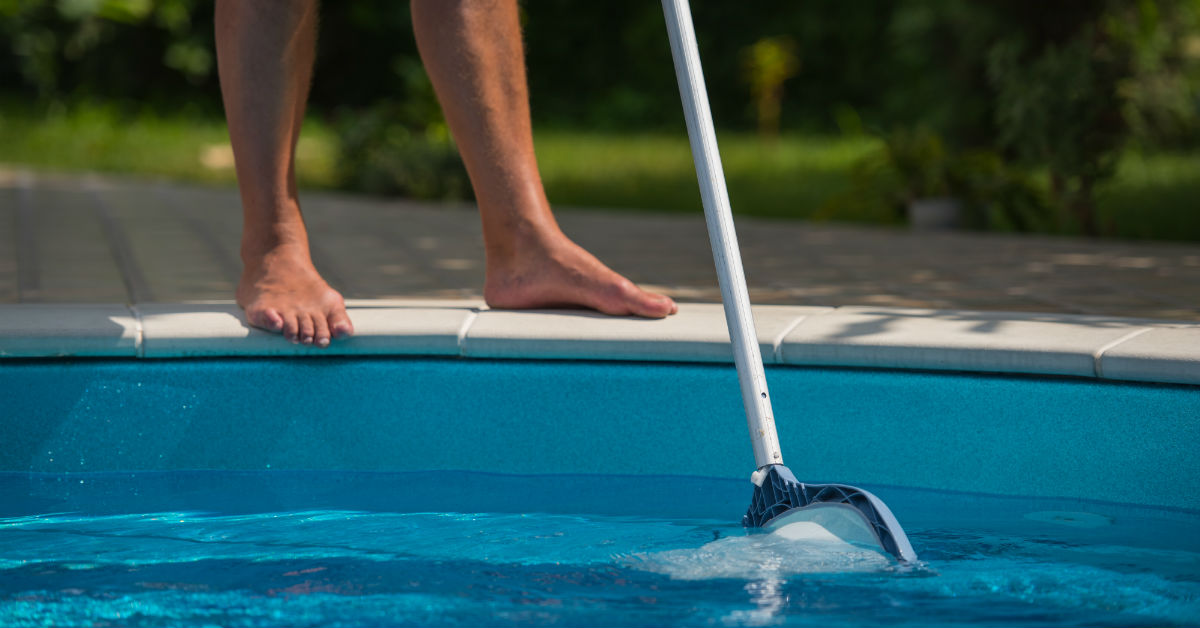 While your desert landscaping specialists don't install pools or hot tubs, we are familiar with the specific desert care you will need for these types of housing features. So if you want to keep your pool and/or hot tub in peak condition, read on for instructions tailored to our desert environment.
Desert Evaporation Effect On Your Pool And Hot Tub
As we live in an arid climate, we experience a higher rate of evaporation than other parts of the country. Because of this, if you leave your pool or hot tub uncovered, you will lose ¼ inch of water per day in the winter and at least ½ inch of water per day during the summer.
You can correct this by covering your pool and hot tub when it isn't in use and by adding more water to them.
Balancing Your Water's pH
Ideally, you will want your pool and hot tub to have a pH of 7.4, which is the same pH level of human eyes and mucous membranes. Your pool chlorine's ability to kill germs also requires you keep the pH around 7.4-7.8 for maximum effectiveness.
As you add water to your pool and/or hot tub, you will need to account for the hard water we deal with here in St. George. We have high amounts of calcium in our hard water. A couple of the ways you can deal with the calcium are:
Clean all calcium deposits – When calcium starts to build up in your pool or hot tub, you will notice a chalky buildup in and around water edges. These deposits can corrode you pool tile and hot tub ceramic, so you will want to clean away any calcium that starts to build up.
Partially drain your pool – You will want to partially drain your pool/hot tub when the water starts to become cloudy. This is a sign you have built up a lot of calcium and need to replace the water and balance the pH of your water. There are pool-specific chemicals you can purchase when you need to balance the pH of your water.
Check All Pool And Hot Tub Equipment
The desert heat can take a toll on humans and pool equipment. There are usually many plastic components used on both hot tubs and pools, and these components can break down more rapidly in the high heat and intense UV radiation. Areas you should be regularly checking are:
Drain covers
Pool cover
Hot tub lid
Filters
Fittings
Clear Out Storm Debris
Storms can blow debris into your pool and hot tub. This should be removed quickly as foreign objects can lead to the growth of algae in your swimming water. Rain water can affect the pH of your pool or hot tub if they are left uncovered during a rain storm. So you'll want to check the pH after a down pour.
Maintaining a clean and welcoming pool and hot tub can be a little challenging in our desert climate. But when every step is done correctly, your pool becomes your personal oasis in this beautiful desert.