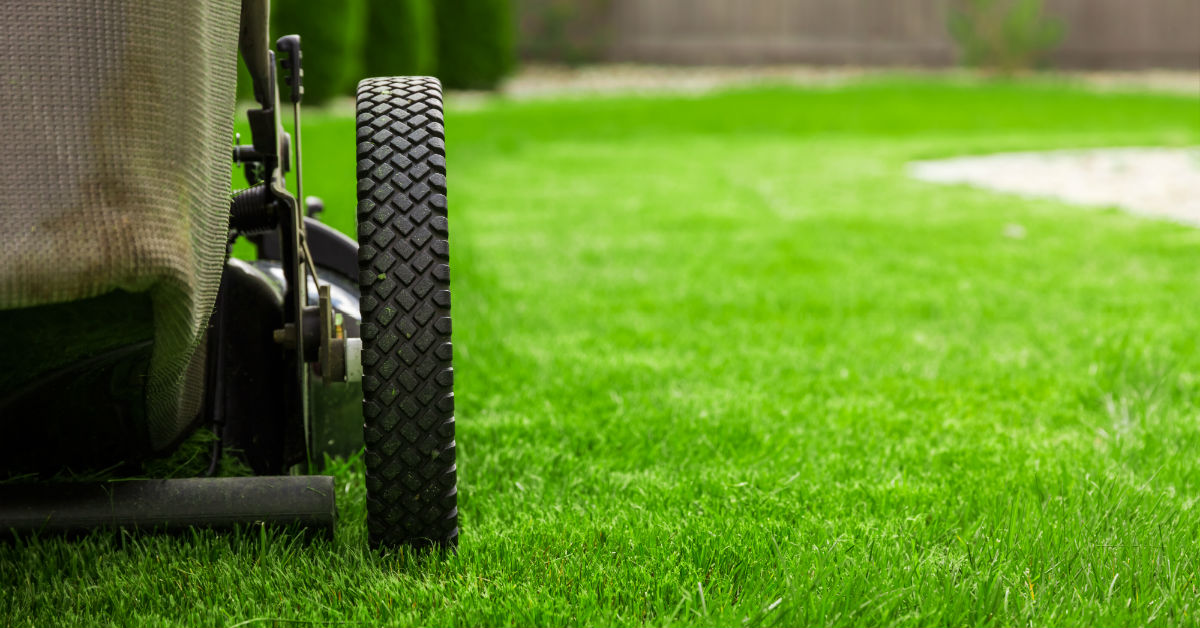 Lawn care in southern Utah is very different from the rest of Utah. Down at the southern tip of the state, the terrain slides towards a desert environment with different soil types and more arid conditions. Even so, with a bit of planning and care, you can still create a beautiful lawn.
Water the Right Way

In order to grow well, grass needs to be fed the optimal nutrient combinations, and correctly watered at the right times. For example, during the hottest months of summer, watering is best in the early, pre-dawn hours. This reduces the amount that will evaporate before it can soak into the ground.
How much should you water? As a general rule water:
Spring – One inch per week
Early Summer/Early Fall – One and one/half inch per week
Late Summer – Two inches per week
Another, very simple rule of thumb is simply seeing if you leave footprints when you walk on the grass. If you do, it is time to time to water your lawn. This is a clear indication that your grass it thirsty.
How Long to Water?

To determine how long to run the sprinklers spread out at least five containers around and at least four feet from the sprinkler. Run the sprinkler for approximately 15 minutes and gather up the containers. Measure the depth of the water in each, add them together and divide by the number of containers to get an average.
This will tell you how long to run your sprinklers at each watering to stick to the correct amount each week.
A Schedule for Stronger Grass

The temptation to water daily is always there. However, daily watering in lesser amounts keeps the water at a penetration depth of only one or two inches, and the entire root system of the grass will stay at that depth, creating weaker grass.
To encourage the root system to expand and strengthen, switch to a longer watering every two days for a few weeks. Then change over to an even longer watering every three days. Over time the root system will extend down deeper into the ground creating a stronger, more vibrant and healthier lawn.
Fertilizing the Right Way

Deciding when to fertilize is simple. The lawn will tell by change in appearance from the bright green of happy grass.
Spring – Apply a fertilizer that applies a dose of Sulfate of Ammonia, which will spark activity and growth. Think of it as a good, strong cup of morning coffee for your grass.
Summer – Switch to a product that is high in iron to bolster the health of your lawn against the higher heats. If the grass needs a bit more of a boost to get back to green choose a product that also includes nitrogen.
Fall – Switch back to the fertilizer product you used in the spring. It is also advisable to thatch, aerate and apply a covering of manure or other top dressing to improve the soil. Thatching and aerating should be done at least every two or three years.
No matter where you call home in the Southern Utah area though, we can help you get–and keep–a lawn that will make your neighbors green with envy. To find out more, contact Stonetree Landscaping today!