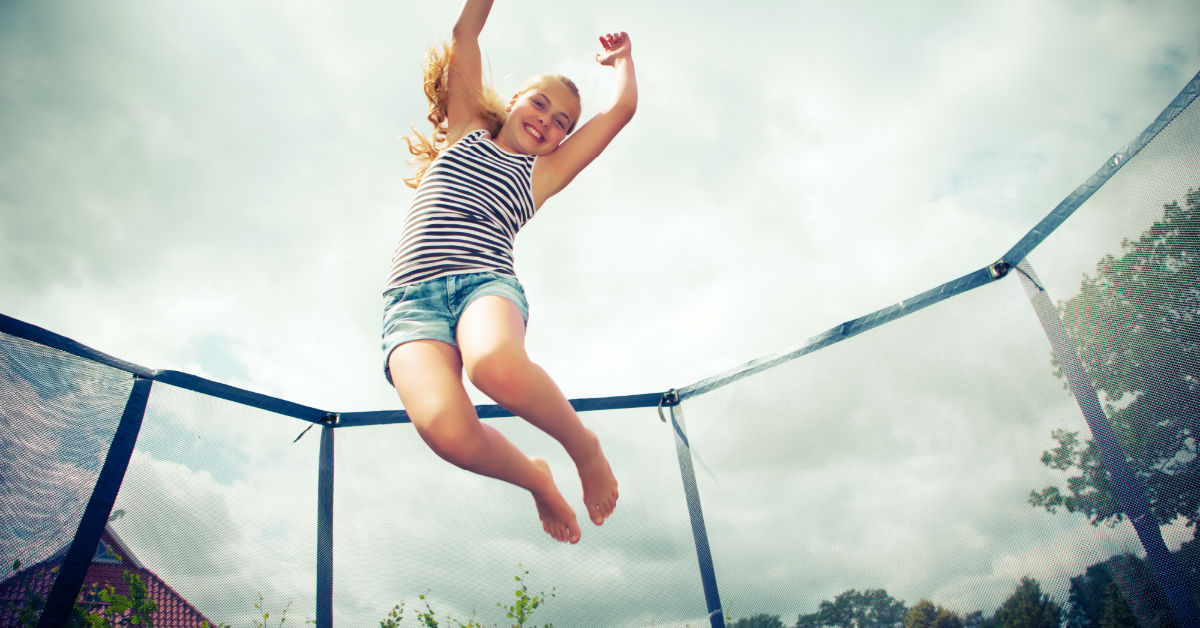 Having a nice backyard for the kids to run around can be a big priority for parents. Safety is usually a top concern, especially when putting in play equipment for the little ones. Deciding to put an in-ground trampoline might be the solution for creating a safe environment that still allows the children to enjoy playing. Creating a safe space takes some planning and knowledge of the process.
Perfect Placement
Taking placement into consideration is the first step in the process. An area away from walls, power lines, trees or other obstructions is ideal. It is also important to note where utility lines lay and to avoid those spots. After choosing a safe place, helping this area blend into the landscape will make for a functional, yet visually appealing space. Adding some lighting, wood chips, mounding around, or perfectly placed plants would add invitation to a cozy yard.
Retaining Walls Properly
After digging for the trampoline space, it's important to make sure the walls are properly retained. While the children continually jump, the walls could potentially cave in and the dirt could settle back. The area under the trampoline would then be raised and the children may hit the dirt underneath while jumping. This is the last thing you want to happen while having an in-ground trampoline. It's important to retain the walls properly to ensure safety.
Water, Water Go Away
Water under the trampoline? There needs to be proper drainage underneath so that your trampoline area does not become a well. But where is the water draining to? Making sure the water drains to the right location can avoid unwanted sinking or pooling. In some places, the water table may be high and this needs to be taken into consideration before spending money digging only to discover water pooling to the surface.
Be sure to consider the safety issues before placing an in-ground trampoline. At Stonetree, we are aware of safety concerns regarding in-ground trampolines and take all factors into consideration first.