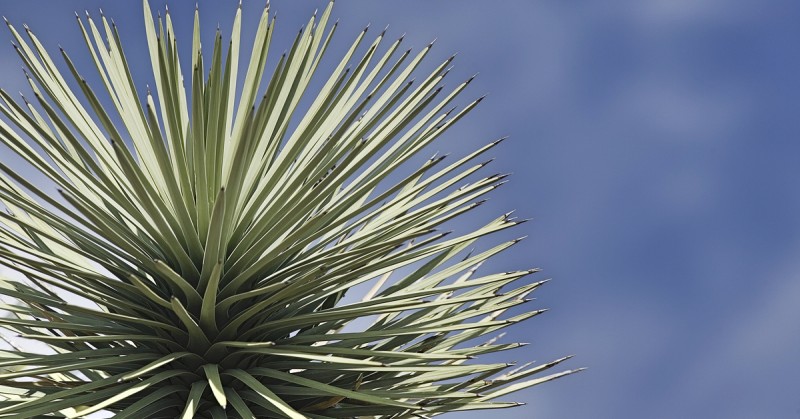 Most people who make a desert climate their home would have to agree that living in the desert doesn't mean you have cacti in your front yard — unless you want to. Many desert-dwellers choose to xeriscape and use water-wise plants around their homes, and others do not. Whatever you decide to do with your own property, you can surround your home with lush, beautiful trees. The fact that they thrive in our climate is just a water-friendly side benefit.
Guide to Buying Desert Trees – A Few Examples
If water conservation is your goal, you'll still find plenty of gorgeous trees to feature in your yard that don't demand a lot of moisture. From shade trees in all sizes, to flowering trees, weeping, and evergreens, you're sure to find something for your landscape. Here are a few ideas.
Acacia
Acacias come in many shapes and sizes. The Sweet Acacia, for example, is a medium-sized, multi-trunked tree with an airy feel. Acacias as a whole are very drought-tolerant but can also do well in the cold. You might also consider the Twisted Acacia with it's twisted, twiggy branches, or the Shoestring Acacia with it's weeping appearance.
Desert Willow
Another small to medium tree, the Desert Willow is commonly seen in landscapes and nurseries. The maximum size is 15 to 30 feet high, and 12 to 20 feet wide. It has a somewhat airy structure and beautiful, delicate foliage, but will shed plenty of seedpods.
Chaste Tree / Monk's Pepper
This tree boasts lovely blue to lavender flowers, clustered in a cone shape at the ends of its branches. It blooms voraciously in late spring, but could also give you some spotty blooming through October. Fully grown, the Chaste Tree reaches around 15 to 25 feet tall and wide.

Texas Honey Mesquite
If you're looking for a large, spreading tree that's both drought and cold-hardy, look at the Texas Honey Mesquite. It has a distinctive shape with weeping foliage and branches that grow both up and out, before drooping at the tips.

Texas Ebony
This tree has striking dark-green leaves that are smooth and glossy. The branches zig-zag, with yellow flowers late in the spring. Seedpods are present at a dark brown. This beautiful tree is more cold sensitive than many others, hardy to no less than about 15 degrees. The Texas Ebony is hard to find at nurseries, making it a real statement. Despite its thorns, it's a gorgeous addition to any landscape.
So Many Choices
This is just a small sample of the desert trees you have to choose from. There is an extensive guide published here. Ask a landscaping expert what's best for your situation. While living in a dry climate has its challenges — especially when it comes water — it isn't hard to find beautiful trees. It just might be hard to choose!