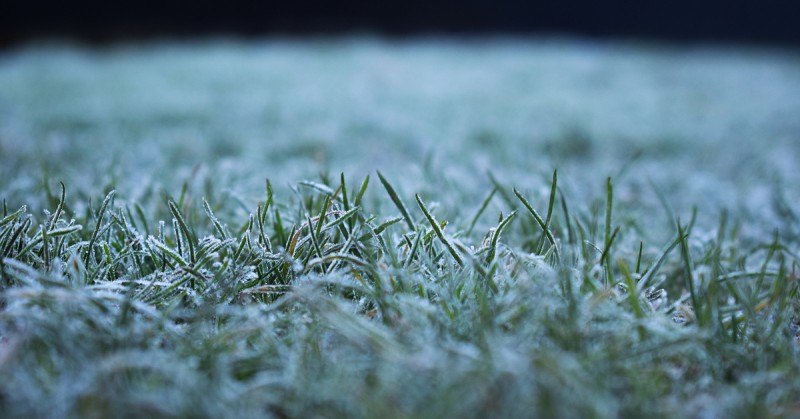 No matter what climate you live in, there is nothing like a lush green lawn to frame your home and provide space for outdoor fun. During the warmer months of the year, many homeowners choose to spruce up their property with fresh landscaping and new sod. But guess what? In a desert climate, it's actually possible to lay sod well into the winter months.
Conventional wisdom might try to tell you otherwise, but laying sod during the winter in our climate actually has some benefits. While there are some important things for your landscaping professional to know, but there is really no reason to suffer through the winter with a yard full of plain dirt (not to mention the mud).
Advantages of Laying Sod in Winter
Having your new lawn installed during the winter can provide you with some pretty nice benefits, including:
Lower water consumption
As long as your yard is graded properly, you can lay sod even on the frozen ground. As the wet winter weather comes and goes, the moisture will help prepare your new sod to establish itself. Laying sod in warmer weather means using a lot of water, but since it's dormant in the winter months, you likely won't need to do a lot of watering.
A better lawn sooner
When you lay sod in the winter, it will be dormant like everyone else's grass. It will also take more time to root during this time of year. However, when the spring thaw comes and everything starts to thrive in the warmer weather, your lawn can be pre-installed and ready to go. You can start enjoying it sooner rather than waiting for a springtime installation.
Scheduling
When you wait until spring to have sod installed, you'll likely have more trouble simply getting the work scheduled. Landscaping design companies typically start getting very busy in early spring, and stay busy until later in the fall. Laying sod during the winter could give you a lot more control over the timing.
Beat the heat
Getting your sod installed before spring will give it some extra time to get well-rooted before the blazing summer heat sets in. As you know, our hot, dry summers can be torture on lawns, and new sod is especially vulnerable. When you sod in winter, you can let the moisture of winter and early spring work in your favor before the heat requires extra irrigation.
Many homeowners don't think to ask their landscaper about winter sod installation. But laying a dormant lawn during the colder months can result in a beautiful green yard come springtime. Let us answer any questions you still have about laying sod any time of the year. We're happy to help. You could end up having more time to enjoy your gorgeous green grass the rest of the year!