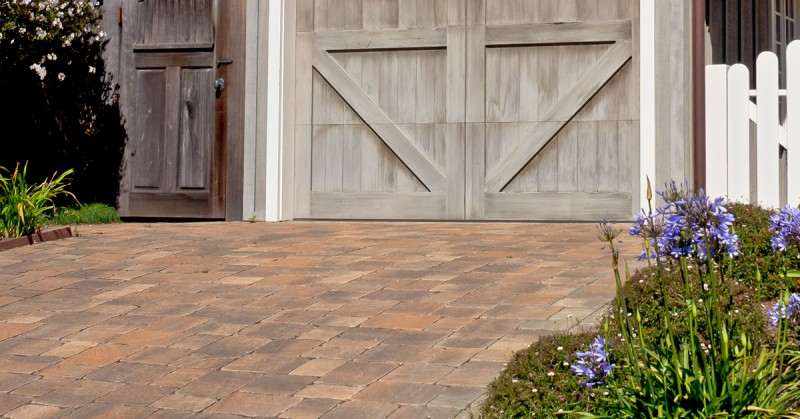 If you've been building a home or it's time to replace a cracked, ugly driveway, you might start to wonder about alternative materials to concrete or asphalt. Properly installed, concrete driveways are durable enough to last for many years. However, they are quite vulnerable to cracking, peeling, and sinking over time. And while new concrete can be colored or stamped to make it look more unique, it's still the same material that everyone else in the neighborhood is using.
You Do Have Other Choices
If you want a driveway that stands out and stands up to daily use, you might want to consider pavers. Made from brick, cement, or stone, pavers come in many colors, shapes, and styles. With a paver driveway, you have the ability to create a more custom look. Use the same shade for the entire driveway, or choose different colors. Build a pattern of different sizes and textures. Add a border or unique design. Your masonry contractor can show you your options, then make recommendations depending on your practical and aesthetic needs.
What About Strength?
A paver driveway is strong. It requires little in the way of maintenance, and isn't prone to cracking because the slight gaps between each piece give it more flexibility. In fact, many experts say that a properly-installed paver driveway offers 3 times the strength of one made of concrete. And if there is ever a repair needed, pavers are much easier to fix. Rather than tearing out a whole section of cracked concrete to eliminate the crack, you simply remove the cracked paver and install a new one. This means there is no reason to tear out a large portion of your driveway or endure a messy process. Taking these factors into consideration, a paver driveway can actually last longer than concrete.
Installation
You need to make sure the installation is done right for the best function and durability. After the old driveway is removed, a thick sand base is put down. Special edging is needed to keep the pavers in place. Each paver is laid by hand, along with polymeric sand to lock each one in the proper position. Polymeric sand is different than your typical playground sand; it's actually mixed with special additives that provide the bonding strength to fix each paver in place. Once all the pavers are placed, wetting down your new paver driveway is the final step to activating those strong binding properties.
While a concrete driveway can typically be installed in a day (not including the curing time), a paver driveway could take 3 to 4 days or longer. Since each paver must be laid individually, it takes extra time. There is also a labor cost because of the intensity of the labor.
The Bottom Line
Paver driveways offer superior strength, easier repair, and much more flexibility in the look of your driveway. Just because it's a functional piece of your property that takes a lot of abuse, doesn't mean it can't be beautiful. While a paver driveway will cost more up front, the final result can be stunning, practical, and long-lasting, making your investment well worth it over time.