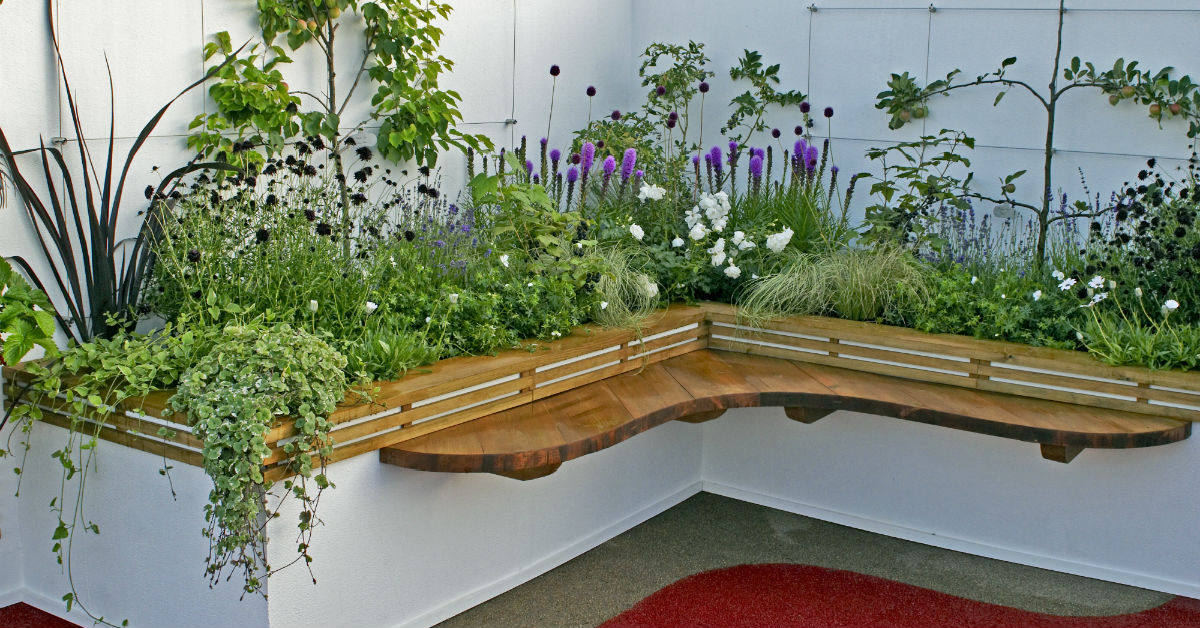 Flower beds can add a needed pop of color to any yard. With a raised flower bed, you can add both color and visual structural interest as well.
Building A Brick Flower Bed
There are several steps you will need to take to build a quality piece of masonry for your yard. For a single layer brick wall, it is recommended you only build it 2 feet high. If you want the flower bed higher, you will need to double layer the wall for extra stability. The basics are:
Dig a trench and lay concrete footing.
Mark and level the chosen flower bed space.
Lay the first layer of bricks out without mortar to check the spacing.
Once bricks are properly spaced, remove the first layer and apply mortar to the concrete footing while laying brick.
Repeat mortar layering while stacking bricks.
However, while these steps appear simple, the construction can be difficult. From not having the right tools to being unaccustomed to strenuous labor and the unforeseen pitfalls of construction projects, there are problems which can arise when attempting to build your own flower box. Stonetree can not only make your lawn beautiful but can also handle other specialty projects like building flower beds.
Maintaining Your Flower Bed Masonry
When choosing to construct a brick flower bed, the sturdiness of the masonry was likely part of your decision. But there is still some maintenance you should consider.
Weeds – Not only do weeds crowd out the flowers you want, some kinds of weeds can damage masonry. Be sure to weed often to keep these pests under control.
Soil – As the flower bed retains the soil, it also creates soil compaction over time. To alleviate the compaction and make sure your flower bed doesn't suffer from nutrient leeching, you will need to turn your soil. If you find the soil levels are dropping, you should add a mixture of soil and compost.
Brick – Your brick is subject to the weather and can be eroded over time. A sealant can be used to help slow the erosion. Be sure you scrub down the bricks before applying the sealant.
Best Flowers For Raised Flower Beds
For the most part, it is a matter of taste when it comes to selecting flowers for your raised bed. However, there are a few things to consider when it comes to selecting the best flowers.
Annuals – While these flowers are bright and popular, they only last a year. Once they die off for the year, you will need to replant them. Some examples of annuals are petunias, zinnias, and marigolds.
Perennials – These flowers come back for several years running. With a general lifespan of 3-5 years, perennials will keep your flower box fresh for years to come. Some examples of popular perennials are lilies, tulips, and daffodils.
Be sure to check what kind of flower you are planting so you know how to plan for you flower box in the future and enjoy the beautiful color it brings to your yard.