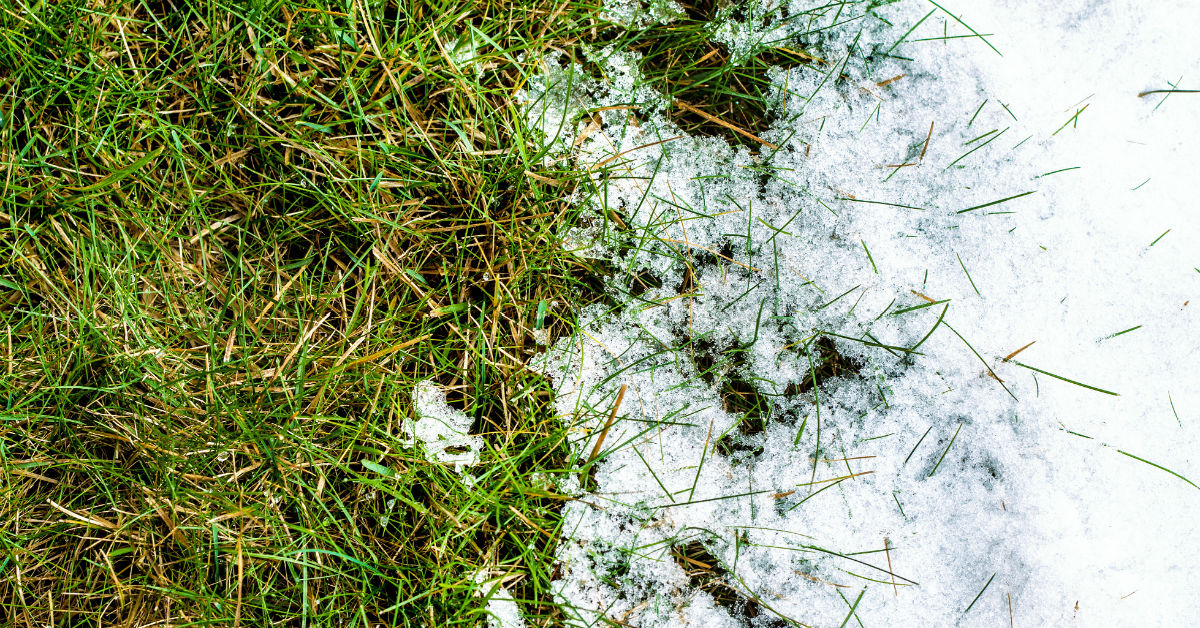 A good sprinkler system is a big investment but worthwhile to keep your remarkable landscaping at it's greenest. Come winter time, winterizing your sprinkler system will protect it from ruptured pipes, flooded lawns, and costly repairs.
Why Winterize Your Sprinkler System?

Winterizing is necessary because the frost during the course of the winter months will sink lower into the ground as the temperature decreases. That means that even though your sprinklers are set underground they can still become frozen and break. A single break in your line can be hundreds, or even thousands, of dollars to repair or replace.
Don't worry, you can winterize your system on your own and it takes hardly any time or effort at all.
Manual Draining

If your irrigation piping is easily accessible, you can manually drain it by turning off the water to the system then opening the valves. That removes the water from the main line, which will then allow you to empty the containment units in the stop and waste valve.
Automatic Draining

Some systems have an automatic draining system. There will be low irrigation valve openings at the ends of the system, which can be activated by shutting off the main water line and using the system irrigation features discussed in your system's manual.
Air Compressor

If neither of these options work, or if you want to use more force to ensure all of the water in the pipes is cleared, you can use an air compressor to perform the blow out method. Always remember that random dirt and debris can be in the pipes and sprinklers, so if you do this make sure you are careful and wear certified eye protection.
Hiring a Professional

If all of this seems like too much effort, or if you don't have the time, don't worry. Contact Stonetree landscaping professionals to come out and take a look at your sprinkler system. We can winterize your sprinklers for you. With St. George's warmer-than-normal winter, completely winterizing your sprinkler system may not be necessary. There are a few things you can do to protect your sprinkler system from freezing temperatures without having the winterize the entire thing. We'd be happy to help you with this.
Find out more about this and other services at Stonetree Landscaping.