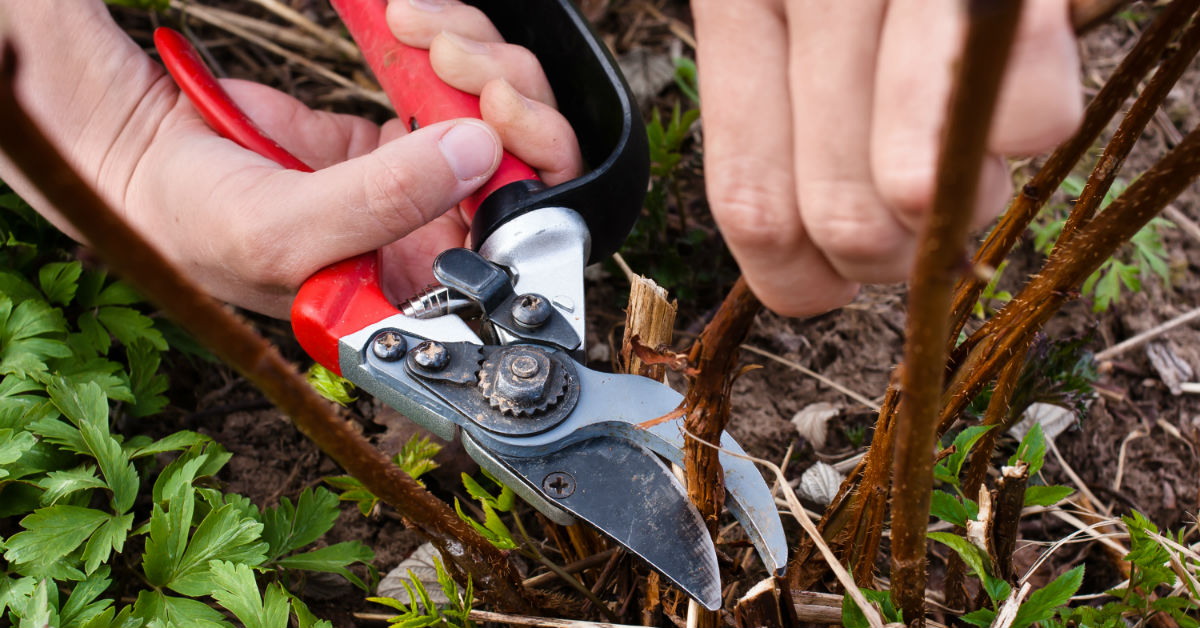 It is the middle of winter so you get a reprieve from having to deal with any gardening or yard work, right? Actually, there are many benefits to winter pruning. Enough that it might be worth adding it into your routine in order to maintain your garden space better for the coming spring.
Why Garden Pruning Is a Great Idea

Many of your plants are deciduous. That means they annually shed their leaves to prepare for the growing season. These plants include most shrubs and bushes, as well as trees such as hickory, oak and maple. They are sturdy and will often continue to hold some of their leaves during the winter, even in snow.
When the leaves drop off and die there will be detritus on the ground that can be a slipping hazard. It can create hiding places for some pests. It may even impact the growth during the coming warmer months.
Keeping your deciduous plants maintained is a great way to take care of your garden all year long. Because it is colder you don't have to prune often, but adding in a quick snip twice a month can make a big difference.
Tips For Winter Pruning

Prune the same way you would in Spring. It is cold and snowy and you don't want to be out long. So you grab the shears and just start going to town on the shrubs along the outside of your house. Big mistake! You want to carefully plan your pruning, just like you would in the warmer months.
Take the lack of branches and leaves for an advantage. The foliage will have thinned naturally and so less will be remaining. Without it all in the way you can get a clearer picture of the natural look of the plants and use it to form a better idea of how you want to shape them.
Check for damage and infestations. With the thinned branching and leaves it is an awesome time to take a look for signs of infestation, rot or damage in your plants. Holes burrowed in wood, old webs and holes at the base going into the ground are a couple indications that there could be a problem to work out once things thaw.
Choose the driest possible day for your pruning. That will be better for your health and more comfortable, plus reduces the risk of slippage, especially of the shears on wet wood.
Get rid of dead branches. You will be making the way for healthier growth in the Spring if there are no more old branches in the way.
Find out more at Stonetree Landscaping.