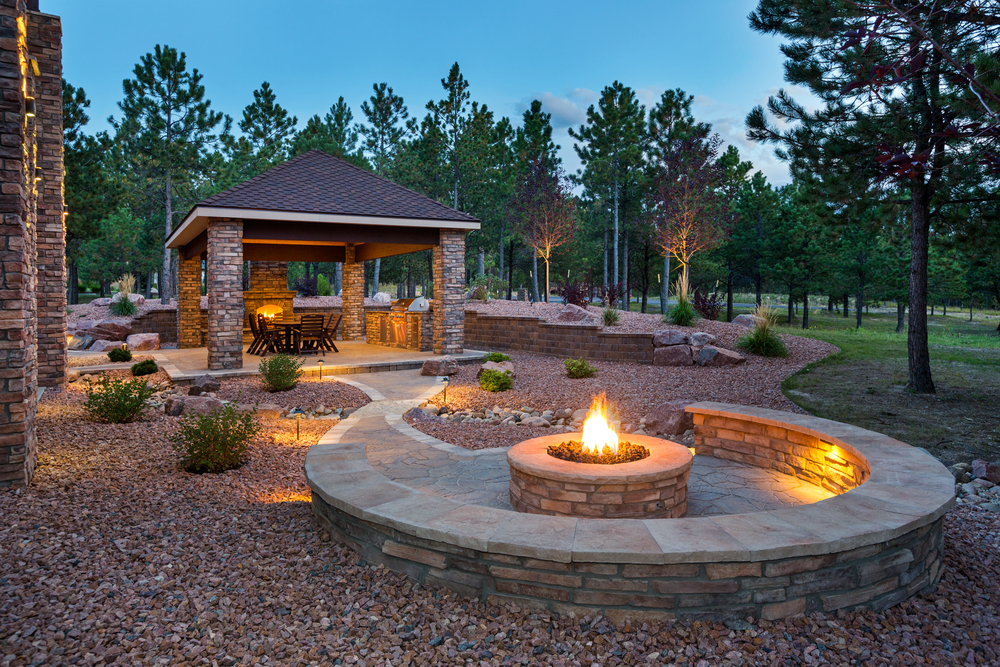 When it comes to landscaping in St. George in October, you may want to place an emphasis on updating your hardscape.
With some ingenuity and the help of expert landscapers, you can turn your yard into a gathering place that will be cozy and inviting even during the chilliest of upcoming days.
Investing in a fire pit is one of the best ways to make your yard a year-round wonderland.
A Fire Pit Can Extend Your Outdoor Season
A fire pit offers an elemental touch to your life, bringing the special-occasion feel of a campfire or bonfire to your everyday experience. This dynamic landscaping feature is also practical, extending the time you can spend outdoors long past the warm-weather season.
Your whole family can enjoy an al fresco gathering around your fire pit, enhanced by treats like hot cocoa and roasted marshmallows. Some fire pits are large enough to serve as a table, so you can even serve Thanksgiving dinner outdoors!
A fire pit can also serve as the setting for a romantic evening, where you and your partner savor the light of the stars as well as the warmth of your fire.
Your Fire Pit Design Can Be As Unique As You Are
What does your dream fire pit look like? The answer is, however you want it to.
If you're interested in having Stonetree warm up your yard, you can peruse our gallery of dream yards. Or, you can follow a digital-age trend by poring through fire pit ideas on an idea-sharing social media site like Pinterest.
There's a lot to consider.
Your fire pit can be small enough to suit a tiny yard or large enough to seat a dozen people around it. It can create a glow all its own or be enhanced by eye-catching lighting features. It can be sunken or raised; rustic or modern; surrounded by patio furniture or accompanied by built-in seating. It can be a stand-alone feature or be partnered with a built-in barbecue or cooking station.
Your fire pit can rest on bricks, natural stone or pavers. It can be filled with gravel, river stones or—for a fire-and-ice effect—shattered glass in an array of colors. You can even have your fire pit placed within a surrounding water feature so you can enjoy the reflection of flames on the water.
Another question is what kind of fuel should you use in your fire pit. Options include:
Eco-briquettes
Firewood
Gas
Gel
Propane
Let Your Landscaper Handle The Fire While You Enjoy The Warmth
There are many decisions that go into creating the ideal fire pit. Amid all the uncertainties, there's one thing that can be sure of. If your fire pit is created using expert stone masonry, you'll be able to enjoy this fashionable and functional landscaping feature for years to come.
There are also many safety factors to consider. That's why it's best to create your fire pit with the guidance of your local Stonetree landscapers, who are experienced in creating fire features.
The experts at Stonetree are experienced at beautifying landscapes in St. George, with its unique desert climate. We emphasize water-wise irrigation and foliage, native plants, and masonry complementing our red rock-dominated geography. Contact us for your free estimate!