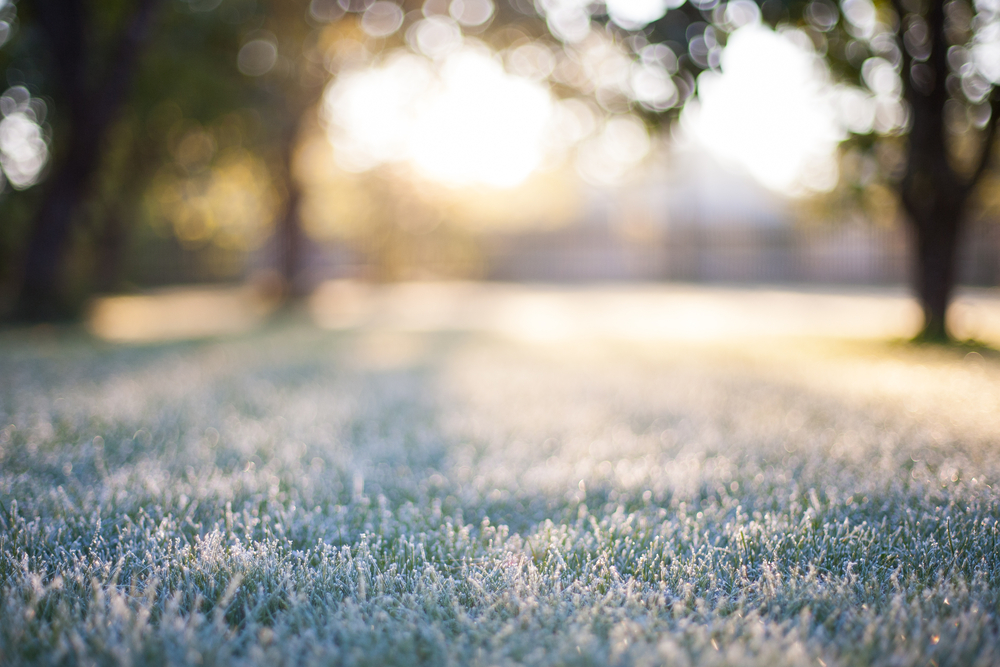 Southern Utah winters are a low-key time when it comes to maintaining your landscape. In fact, some people step away from yard care almost completely during December. You should, for instance, avoid pruning and fertilizing most plants because these activities encourage new growth that's vulnerable to the freeze that inevitably sets in come January or February.
If you're a hands-on homeowner with an itch to put your green thumb to good use, never fear. There are plenty of things you can do to improve your winter wonderland and prepare for the coming spring.
Winter tends to be a contemplative time, so you may also want to consult with a good landscaping company during these cold-weather weeks about any landscape improvements that may be in order. You can get a great perspective on your grounds, denuded of foliage as they are at this point.
You Can Cut Back On Watering in December
During winter months, your St. George landscape presents you with the gift of a lower water bill.
Leave Your Lawn Largely Alone
You don't need to water your lawn daily like you would in summer and, in fact, you can generally turn off your irrigation altogether from December through the end of February. If there is less precipitation than usual, you can give your lawn a deep watering once or twice a month just to keep the soil moist.
Trees and Shrubs Require Little Irrigation
Established trees and shrubs don't need more than a good watering once a month, if at all, during the winter weeks. Newer shrubs and younger trees, particularly evergreens, can benefit from occasional supplemental water, but you don't want to undertake any irrigation if the ground is wet or frozen.
Safeguard Your Succulents
If you're still watering your succulents—including the cacti so characteristic of the St. George area—stop now and don't start again until March. The reasons for this pause in irrigation is that succulents go dormant during the winter months and, as a result, absorb very little water. If you continue flooding a shut-down succulent with water, it's likely to rot at the roots.
If the early winter weeks are exceptionally mild, it's possible your succulents and cacti will stay active, but you should still avoid irrigation. If a succulent's skin takes up a store of water, it can freeze and expand once frost hits in January or early February. This can cause the plant's skin to split, leading to damage or even death.
Bring On The Bulbs!
Christmas lights aren't the only colorful bulbs you should think about in December. If you want an explosion of color come March, this month represents your last chance to get spring bulbs into the ground.
Southern Utah is quick to heat up once winter has faded, so bulb flowers have a relatively short bloom period. You can, however, finagle a couple weeks more of blossoms if you plant your bulbs in a spot that gets afternoon shade as well as morning sun.
Beyond The Poinsettia
Want to add a touch of life to your indoor seasonal decor? You can go beyond those famous Christmas poinsettias by picking up some of the potted bulb plants currently blooming and widely available in retail stores. Favorite seasonal bulb flowers include red amaryllis and paperwhite narcissus. Christmas cactus is another popular choice for introducing some holiday color with a Southwestern flair.
December To-Do List
There are a number of other things you can do in December that will pay off in spades come spring. You can:
Add raked leaves to your compost pile or chop them to top your flower beds
Lay dormant sod to plan ahead for a luxuriant lawn
Plant evergreens for a privacy screen or get a living Christmas tree in the ground
Winter-prune rose bushes, removing dead and unhealthy canes
If you want help with winter lawn care or with planning improvements to your living landscape and hardscape, contact us. Our experts at Stonetree of St. George are ready to make your vision a reality.